Nothing makes us happier than
hearing how happy we make you!
August 22, 2022
Kamares Valley Residences – Mr. Jalal F. Albanna
My experience was so great from day one.  The professional staff I was dealing with was very supportive and well informed about any inquiry I have.  It was very smooth hand over since I bought the apartment till I got the key.  Hope to repeat this experience soon.
July 26, 2022
MRS. PARASKEVI NIKOLAOU – KAMARES VALLEY RESIDENCES
Όσον αφορά την εμπειρία μου με την Africanos Property Developers, θα ήθελα να αναφέρω πως είμαι ικανοποιημένη σχετικά με την τοποθεσία, την αρχιτεκτονική του κτηρίου και τις σύγχρονες παροχές προς τους πελάτες. Η ομάδα της Africanos ήταν καθ' όλη την διάρκεια δίπλα μου, ξεπερνώντας κάθε εμπόδιο και προβληματισμό, φέρνονταν εις πείρος το επιθυμητό αποτέλεσμα!
July 26, 2022
MR. SOTIRIOS PAPAOIKONOMOU AND MRS. GEORGIA GIANNOU – KAMARES VALLEY RESIDENCES
Very good location near the mall of Larnaca. Excellent price considering today's circumstances. Very good quality. Friendly and cooperative staff. Satisfactory response time and excellent timing of delivery.
July 26, 2022
MR. STELIOS PAPAGIANNIS AND MRS. ILIANA THEODOROU – KAMARES VALLEY RESIDENCES
We appreciate the excellent service you provided. Your attention to detail, great communication skills and smile made the experience even better than we expected.
July 26, 2022
MRS IRIT ALMA PERLMAN AND MRS STANLEY PERLMAN – KAMARES SUNSET
During the Corona Pandemic we decided to buy a penthouse from Africanos. We did not know the Company but the positive vibe generated by Themis – especially the honesty angle of buying an apartment through the internet was an experience itself and was the main reason for the great success of our acquisition.
The staff who were seconded to deal with us were superbly professional, polite and very punctual with answering all our questions. It was a wonderful experience to work with Africanos.
July 26, 2022
MRS XENIA EUTHIMIOU – KAMARES SUNSET RESIDENCES
Η εμπειρία μου με την Εταιρεία Africanos Property Developers ήταν καταπληκτική. Στην πορεία και όσο χρειάστηκε μέχρι την ολοκλήρωση του διαμερίσματος είχα αρκετές απορίες και πάντα υπήρχε συνεννόηση και κατανόηση και από τις δύο πλευρές. Σας ευχαριστώ θα λέω πάντα τα καλύτερα για εσάς.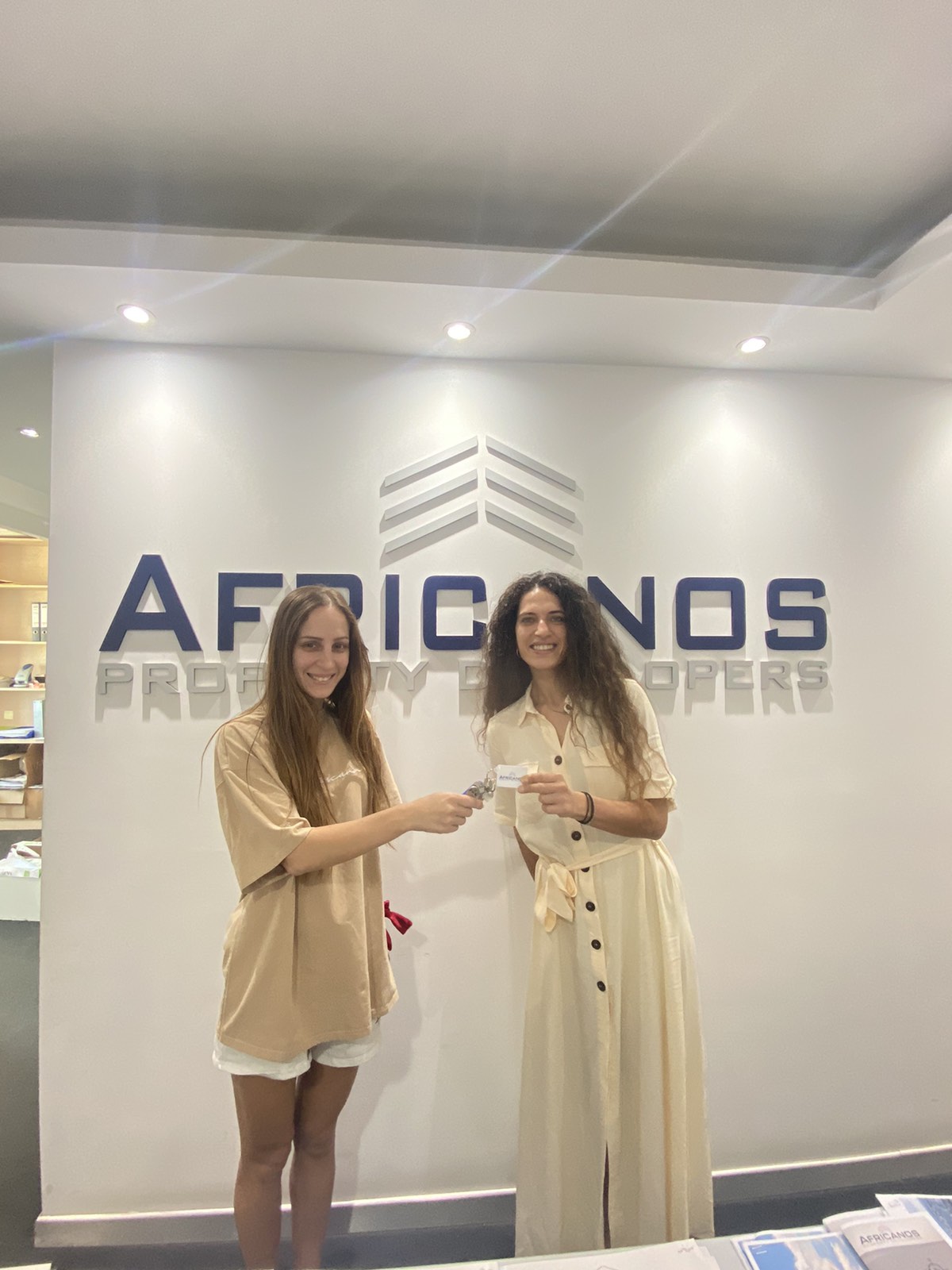 July 26, 2022
MS. VASILIKI CHRISTOFI – KAMARES SUNSET RESIDENCES
Είμαι πάρα πολύ ευχαριστημένη! Οι κοπέλες στο γραφείο ήταν πάρα πολύ εξυπηρετικές. Ελπίζω να συνεργαστούμε και στο μέλλον.
July 26, 2022
MR. GEORGE MOUSKOVIAS – KAMARES SUNSET RESIDENCES
Πολύ ωραία τοποθεσία. Ελκυστική τιμή! Είμαι απόλυτα ευχαριστημένος από την εξυπηρέτηση της ομάδας της Africanos Property Developers και από το αποτέλεσμα.
July 26, 2022
MR. SOTIRIOS PATTICHIS – KAMARES SUNSET RESIDENCES
Απόλυτα ευχαριστημένος με το προσωπικό της Εταιρείας και την εξυπηρέτηση. Το διαμέρισμα είναι σε άριστη κατάσταση όπως το ανέμενα
July 26, 2022
MR. RABI ABDO AND MRS. NOOR ALADHANI – MACKENZY BEACH RESIDENCES
We bought off plan 2bdr apartment, very good finishes and as expected. Great team of Africanos, very responsive and proactive. Although it was the Covid Pandemic – Africanos still made it on time with all due dates.
July 26, 2022
MR. STANISLAV KHEILIK -MACKENZY BEACH RESIDENCES
Totally happy with Africanos Property Developers services, ready to help with all issues I have faced. Actually worry about customers and their final opinion on the flat and service provider.
July 26, 2022
MR. ANTONIS KOUROUZIDES – MACKENZY BEACH RESIDENCES
Πολύ καλή εξυπηρέτηση από όλη την ομάδα της Africanos Property Developers. Ήταν πάντοτε επαγγελματίες και ήταν δίπλα μου όταν τους χρειαζόμουν. Η τιμή του διαμερίσματος μου ήταν ελκυστική καθώς και η τοποθεσία του. Θα συνιστούσα την Εταιρεία σε φίλους και γνωστούς.
July 26, 2022
MRS. MARINE ANGELIQUE RODA – MACKENZY BEACH RESIDENCES
Thanks Africanos for everything. The location of our new apartment is amazing. We loved all meetings with you and We can't wait to buy another property from Africanos Property Developers.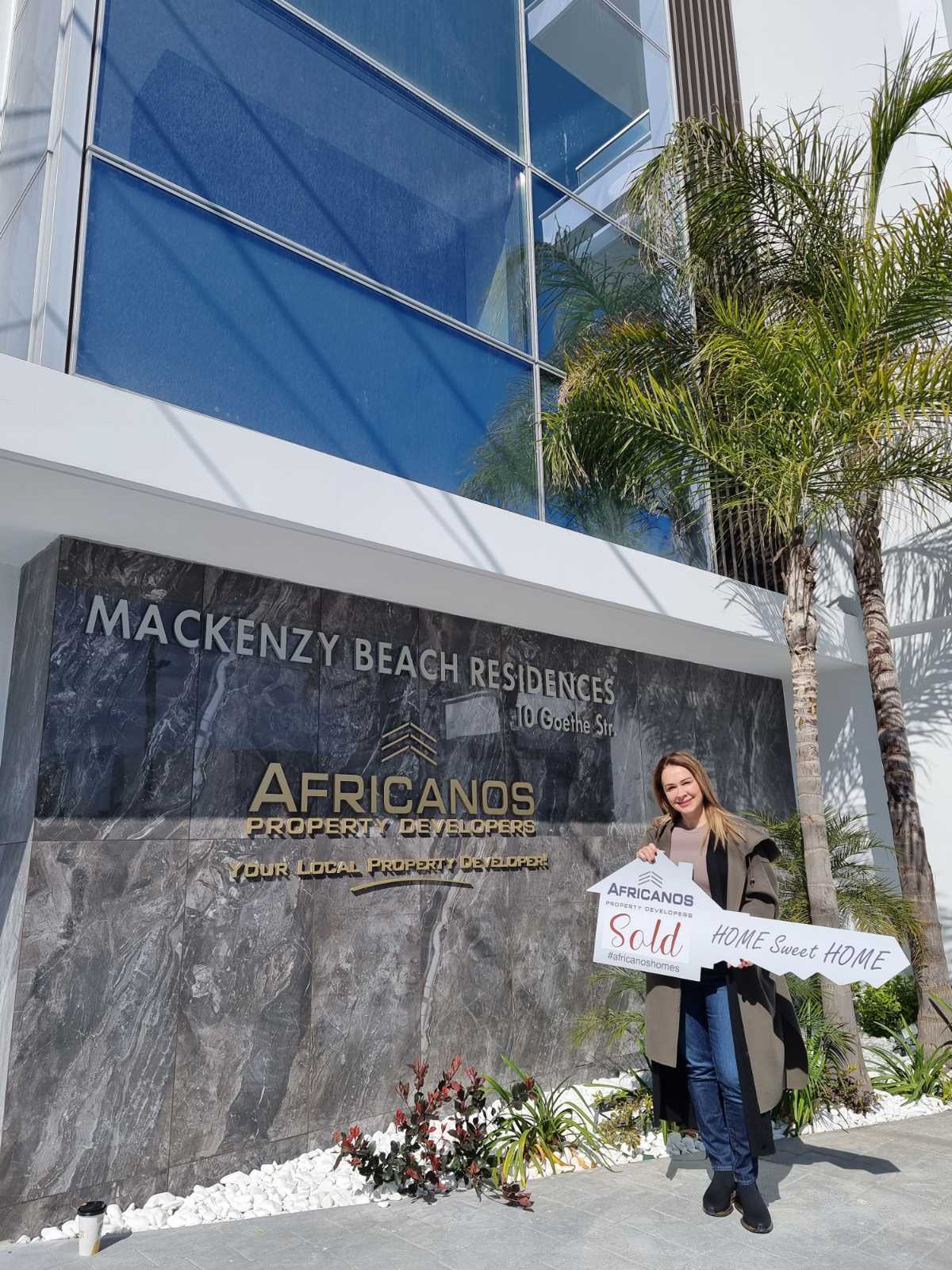 July 26, 2022
MRS. ELAINA VIENNAS – MACKENZY BEACH RESIDENCES
Πριν ένα χρόνο αποφάσισα να προβώ σε αγορά ενός όμορφου διαμερίσματος στην περιοχή Mackenzy από τον Africanos Property Developers.  Από το πρώτο meeting με την «οικογένεια» Africanos αισθάνθηκα ότι αν και η μόνιμη κατοικία μου βρίσκεται μακριά από Κύπρο, ότι μπορώ να εμπιστευτώ την όλη διαδικασία πάνω τους και έτσι έγινε.  Η συνεχόμενη ενημέρωση μου με το πως βαδίζει το project με έκανε να αισθανθώ ότι βρίσκομαι στην Κύπρο και το επιβλέπω η ίδια.  Η ποιότητα, η ακρίβεια και η λεπτομέρεια είναι οι λέξεις που αρμόζουν στην Africanos Property Developers!  Η εμπιστοσύνη μου στην οικογένεια Africanos έχει κερδηθεί.
July 26, 2022
Dr. Ashraf Elbassiony – Mackenzy Beach Residences
Location of property perfect. The purchase price – reasonable. The Approach of the staff was very warm, they were always very helpfull. Their attitude and response of my request was excelent! The delivery was on time!
July 26, 2022
MR. IRAKLIS MICHAEL – MACKENZY BEACH RESIDENCES
Είμαι πολύ ευχαριστημένος που επέλεξα να συνεργαστώ με την Africanos Property Developers Ltd. Η τοποθεσία του διαμερίσματος μου είναι τέλεια και μου αρέσει πολύ. Έχει γίνει πολύ καλή δουλειά. Η ομάδα της Africanos ήταν πάντοτε δίπλα μου και πάνω από όλα ήταν πάντοτε επαγγελματίες.
July 26, 2022
Mr. Nabil Saade – Kamares View Residences
Dealing with the Africano's team was a very pleasant experience. Their welcoming attitude, prompt response time and quick turn around time in achieving what is requested truly give the buyer all the comfort required.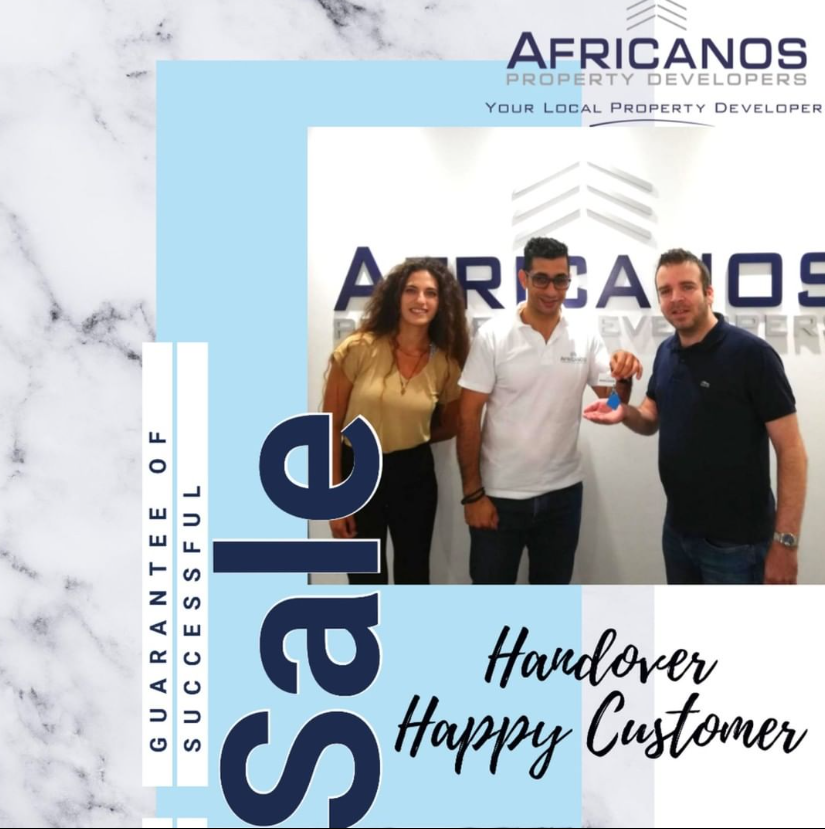 July 26, 2022
Κος Ανδρέας Αριστειδου – Park View Residences
Άψογη συνεργασία και πολύ υψηλό επίπεδο υπηρεσιών που ξεπέρασε τις προσδοκίες μου. Ελπιζω να συνεργαστούμε και στο μέλλον.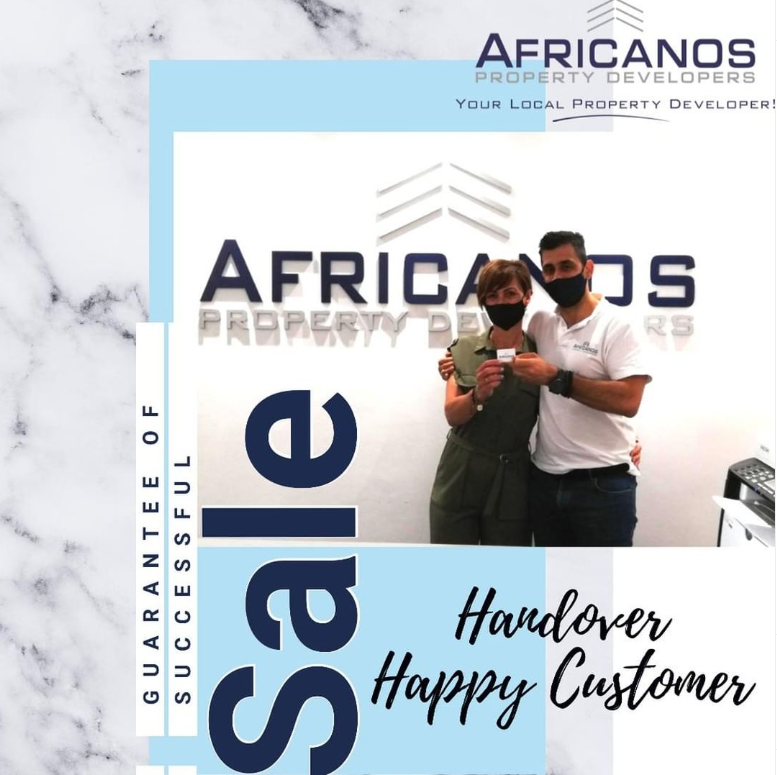 July 26, 2022
Mrs. Sotiroula Haperi – Park View Residences
The experience as a client of Americanos can only be called as a great one!
Our cooperation from day one until the full construction of the building was excellent! All my questions or requests were answered or satisfied promptly and they were sufficient during the entire process. First class company. I would recommend it to anyone!
July 26, 2022
Mr. Toufic Zahlan and Mrs Layal Bejjani – Kamares View Residences
My experience with Africanos was very encouraging. They were very professional at all levels. They are responsive to all remarks. Highly recommended!!
July 26, 2022
Mr. George Stamatopoulos – Kamares View Residences
Excelent service, great team and wonderful flat.
July 26, 2022
Ms Penny Mavromichalou – Kamares Hills Residences
Great Work! Really happy with my property. Communicative staff and above all professionals.
July 26, 2022
MR. CONSTANTINOS IOANNOU & MRS. ELENA TSAGGARIDOU – KAMARES HILLS RESIDENCES
Ανταποκριθήκατε πλήρως στις προσδοκίες μας!!! Το αποτέλεσμα μας έδειξε ότι η δουλειά σας είναι προσεγμένη!! Ευχαριστούμε για την άψογη εξυπηρέτηση!!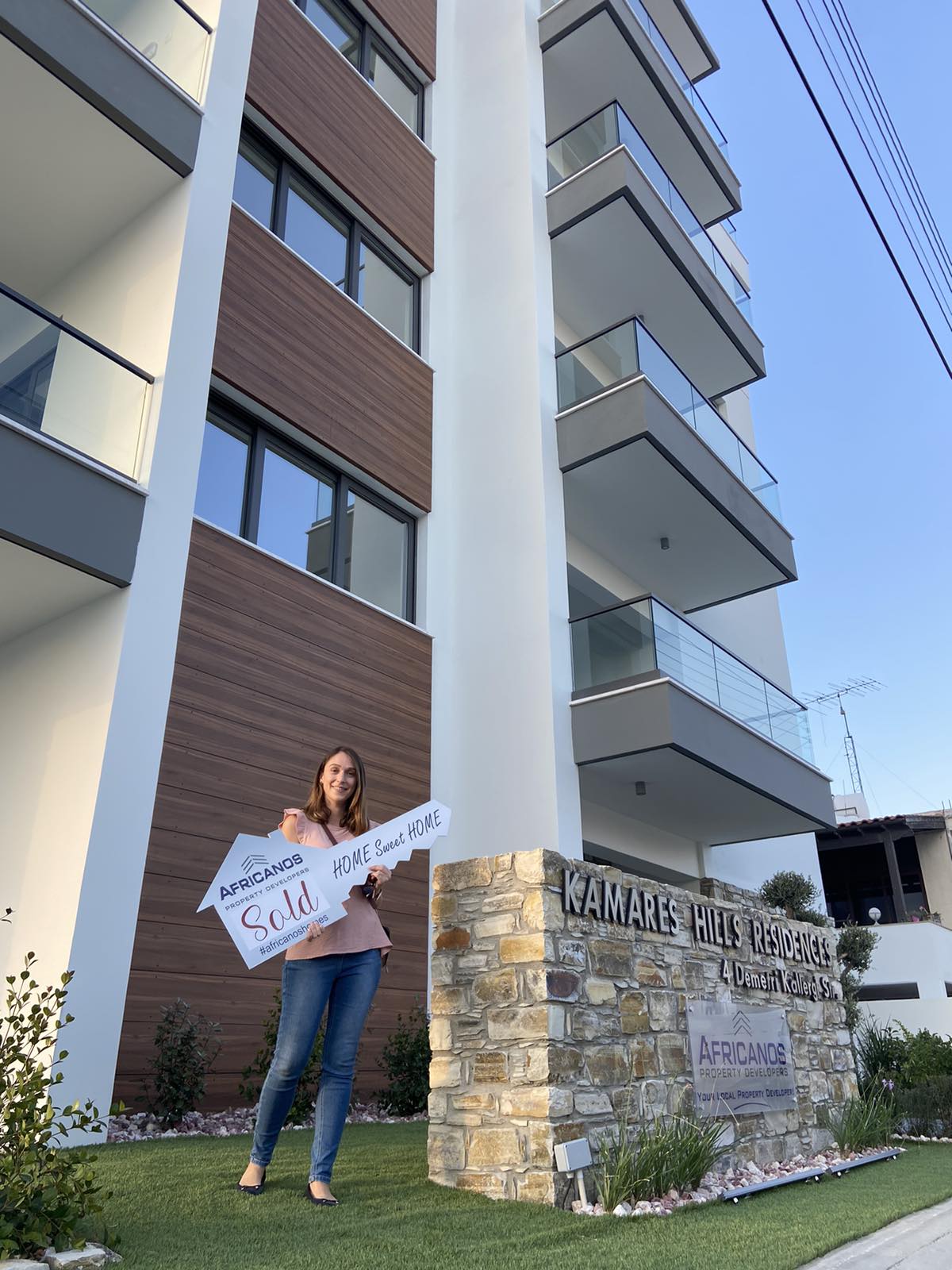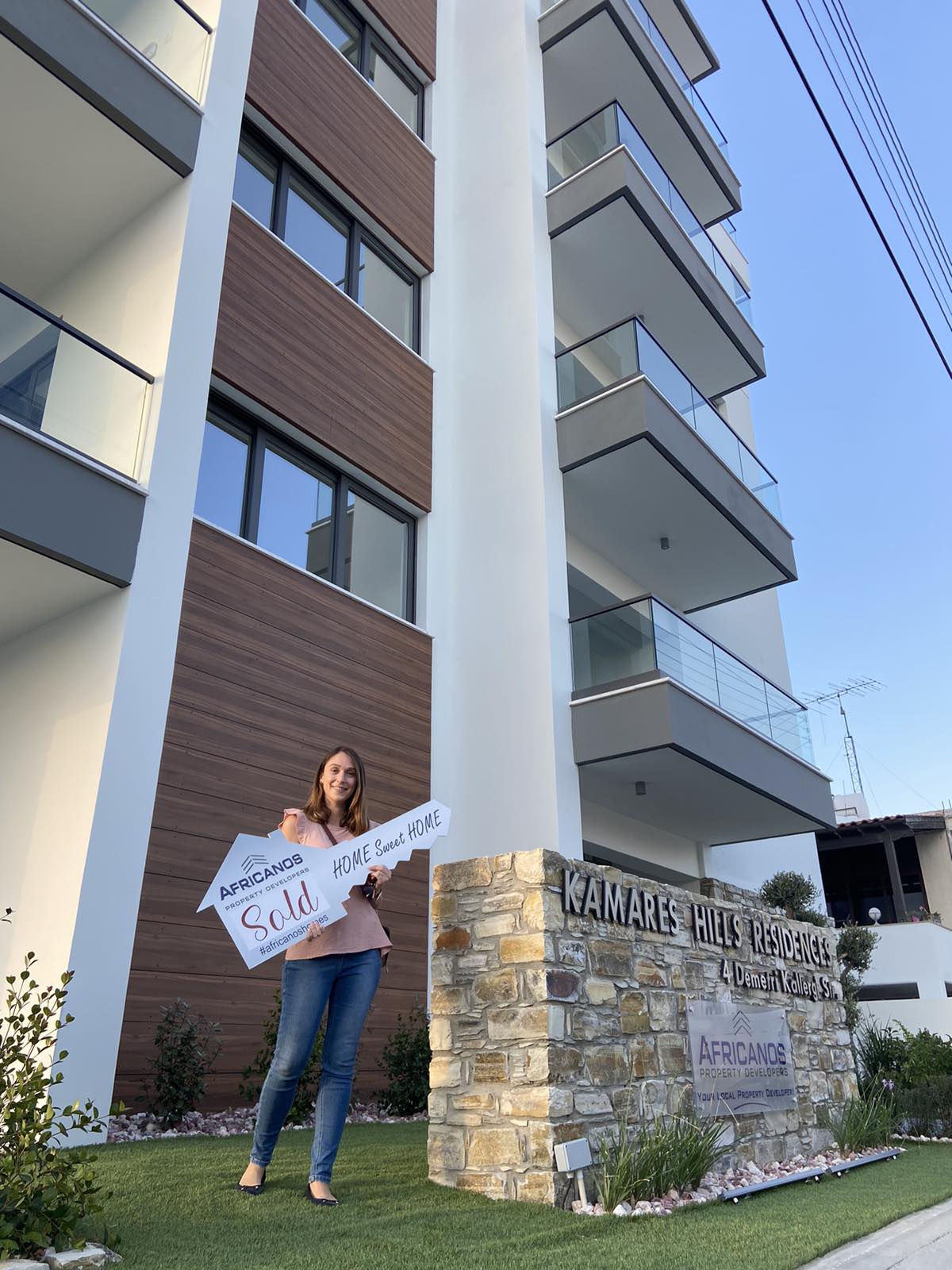 July 26, 2022
MR. KYRIAKOS PAPAKOSTA & MRS NAGIA KARAVIA – KAMARES HILLS RESIDENCES
I will always recommend Africanos Developers for their service and for what they offer in the city of Larnaca from the perspective of building new apartments in such a glamorous ways. Our apartment is absolutely stunning and we love it.
July 26, 2022
MR. LENOS SOTIRIOU & MS CHRISTINA KITSI – KAMARES HILLS RESIDENCES
Africanos Property Developers go above and beyond in what is required to make the customer happy and we are grateful to have chosen them. We definitely recommend Africanos to any potential buyer.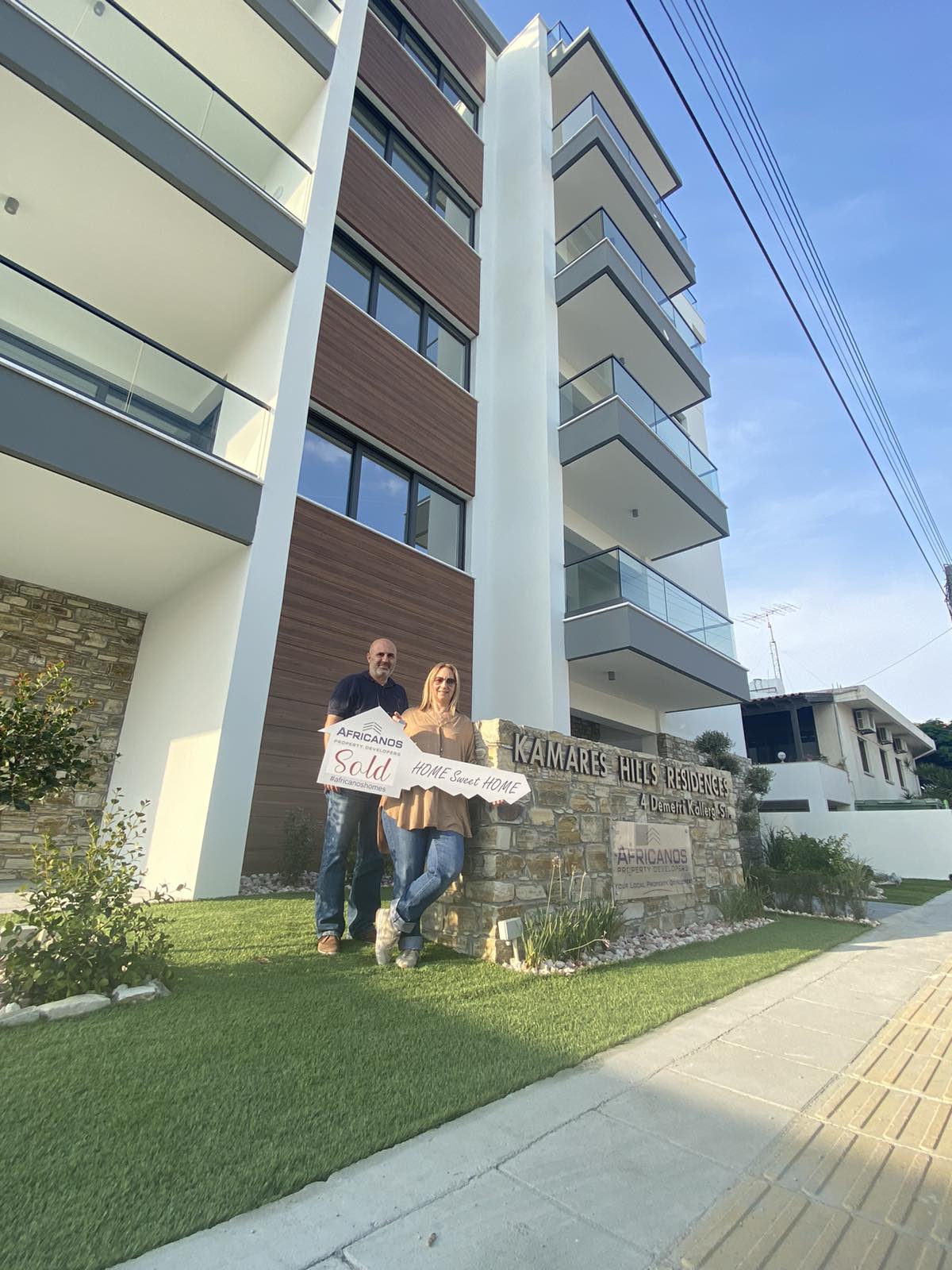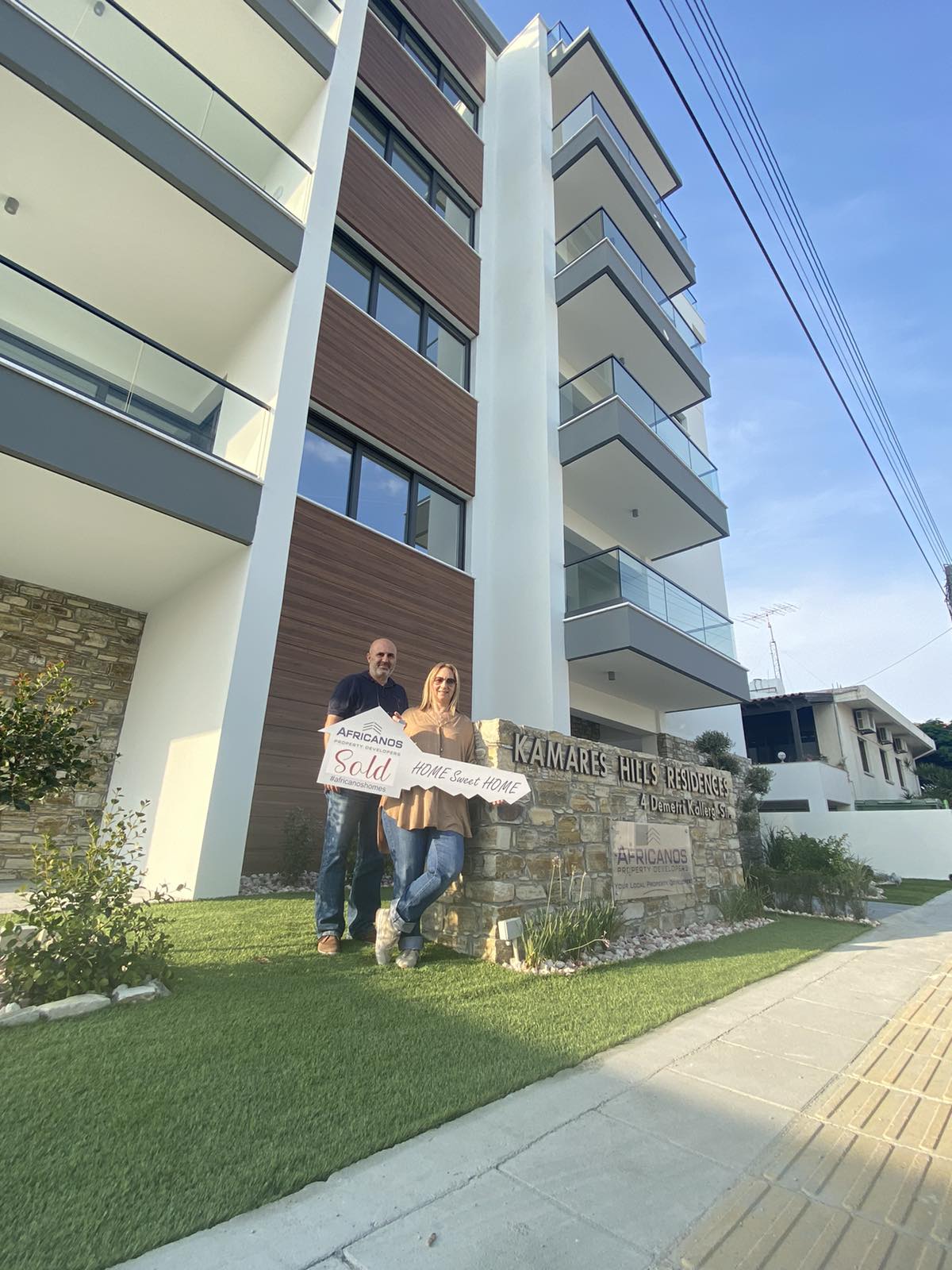 July 26, 2022
MR. GEORGE IOANNIDES & MRS. CHRISTIANA SKOUFARI IOANNIDOU – KAMARES HILLS RESIDENCES
Ένα μεγάλο ευχαριστώ από εμάς για το όμορφο αποτέλεσμα αλλά και για την άψογη συνεργασία που είχαμε μαζί σας!
July 26, 2022
Mr. Georgios Mavrovelis – Flamingo View Residences
I'm very satisfied and pleased with the service and the quality provided by Africanos and its team. Africanos staff is always quick to respond to any enquiries of requests and addressed all of the issues from the start of the project to completion. I would definitely recommend to any potential buyer to choose Africanos for their future property.
July 26, 2022
Mr. Saer Albakour – Park View Residences
Best company and lovely stuff. They do everything correct. If I need to buy again I trust them in CY market. Thank you for all!
July 26, 2022
Mrs. Elena Theodorou – Prime Corner Residences
Η συνεργασία μου με την Africanos Property Developers ήταν εξαιρετική, ήταν αντάξια των προσδοκιών μου και ανταποκρίθηκε πλήρως στις απαιτήσεις μου. Σας ευχαριστώ για την συνεργασία!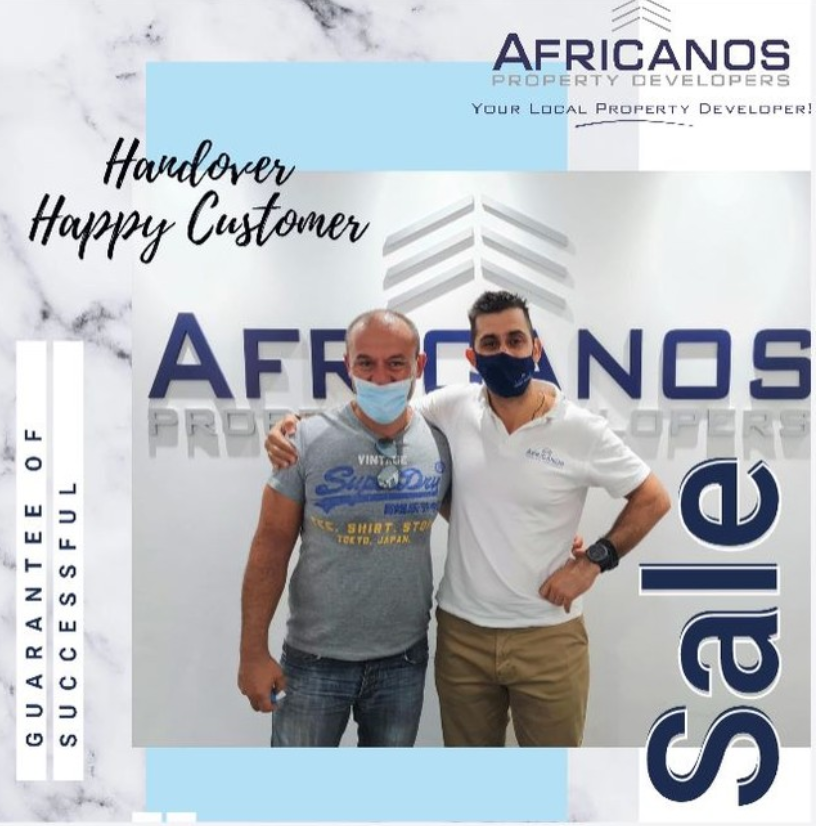 July 26, 2022
Mr. Evangelos Dimou – Prime Corner Residences
Ο ικανοποιημένος πελάτης είναι η καλύτερη διαφήμιση για μια εταιρεία. Ένας τέτοιος πελάτης είμαι και εγώ που είχα την τύχη να εξυπηρετηθώ από μια ομάδα ανθρώπων που ήταν πάντα δίπλα μου σε κάθε απορία μου, ερώτηση και απαίτηση μου με ειλικρινή προθυμία και θετικότητα. Συγχαρητήρια για το υψηλό επίπεδο υπηρεσιών σας και την άψογη αντιμετώπιση των πελατών σας.
July 26, 2022
Mr. Chris Alden – Saint Lazarus Residences
I just wanted to thank you, for your help over the past few weeks. We now have the title deeds for our apartments. Thank you!
July 26, 2022
Mr. Krikor Garabedian – Saint Lazarus Residences
Χτες μεταβιβάσαμε τον τίτλο ιδιοκτησίας. Ευχαριστώ για όλα! Ελπίζω σύντομα να σας δούμε ξανά για κάποια άλλη αγορά. Ευχαριστώ και σε όλες τις υπαλλήλους εκεί, οι οποίες ήταν άψογες.
July 26, 2022
Mr. Andys Kyriacou – Helen of Troy
I purchased a property from Africanos some 14 years ago and was in urgent need of a document that hat to be a sought from their archives. The lady in question did mention this at the time and I did actually say that althought I understood, it would be greatly appreciated for their urgent attention to this matter. To my amazement, the document was sent to me within 2 hours of my initial request. I was amazed and very pleasantly suprised as to the efficiency of the office. Many thanks once again to all at Africanos.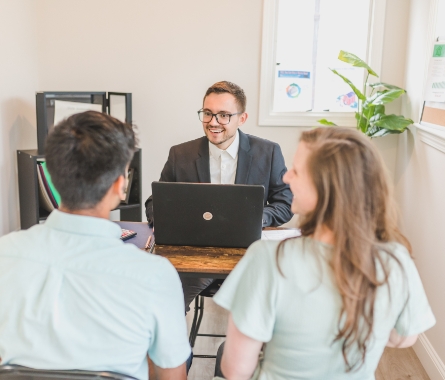 January 11, 2021
Mr. Gabriel Saad
I am proud of you. I wish you all the best you deserve ⭐⭐⭐⭐⭐s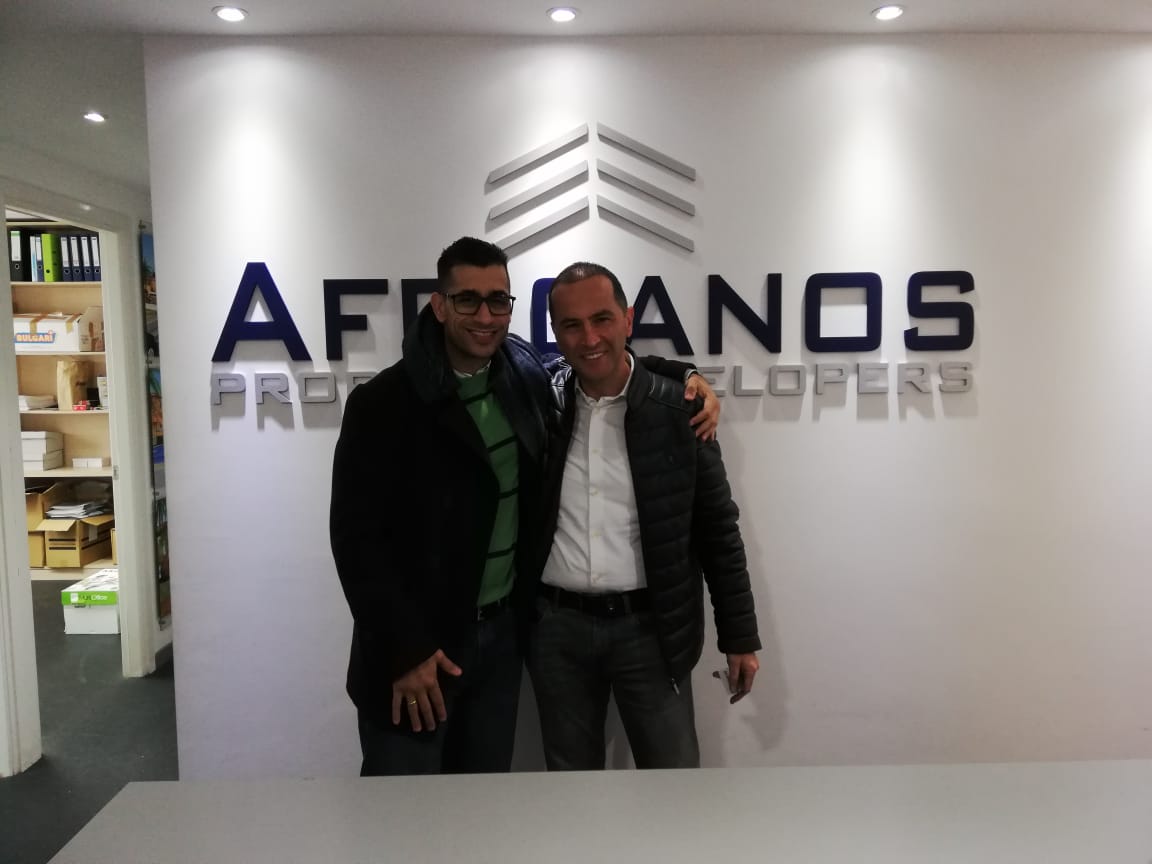 January 11, 2021
Mr. Nazir Fakhani – Mackenzy Heights Residences
Perfect team , they are so helpful!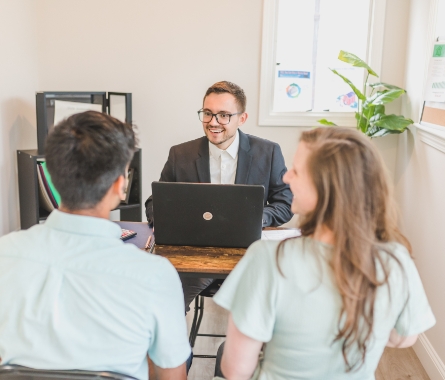 January 7, 2021
Mr. Alaa Elgindy
Africanos is one of the best developers I've ever worked with they strive to perfect every inch of my apartments.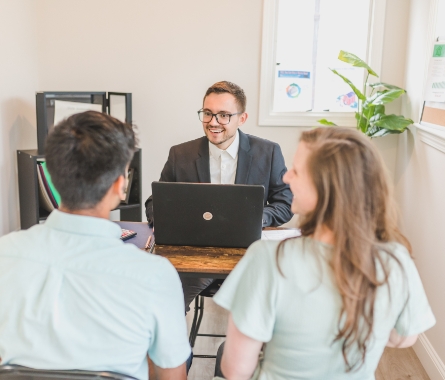 January 7, 2021
Mr. Christopher Cheng
Fairly straightforward and easy purchasing process even for me as a non-Cyprus resident.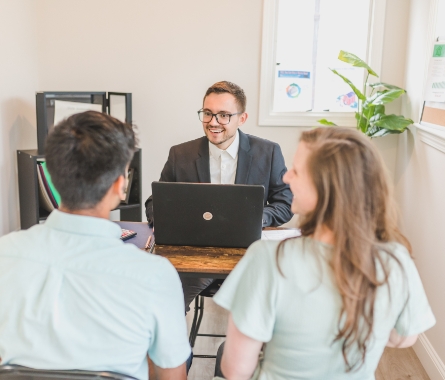 January 4, 2021
κα. Κάτια Αναστασίου Ελισσαίου – κος Τάσος Αναστασίου
Είμαστε πολύ ευχαριστημένοι και εγώ και η γυναίκα μου, και όταν αγοράσαμε το διαμέρισμα μας και τώρα 10 χρόνια μετά που χρειαστήκαμε την βοήθεια σας, είστε και πάλι δίπλα μας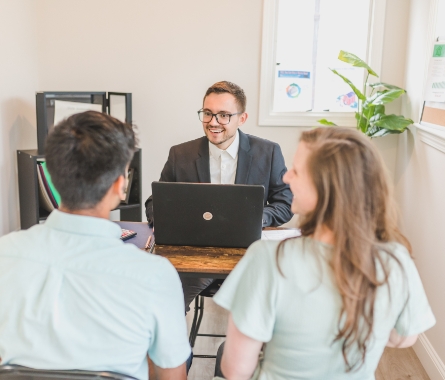 January 4, 2021
Mr.Georges El Daoud
We received a good house , developer reliable , keep and respect his words!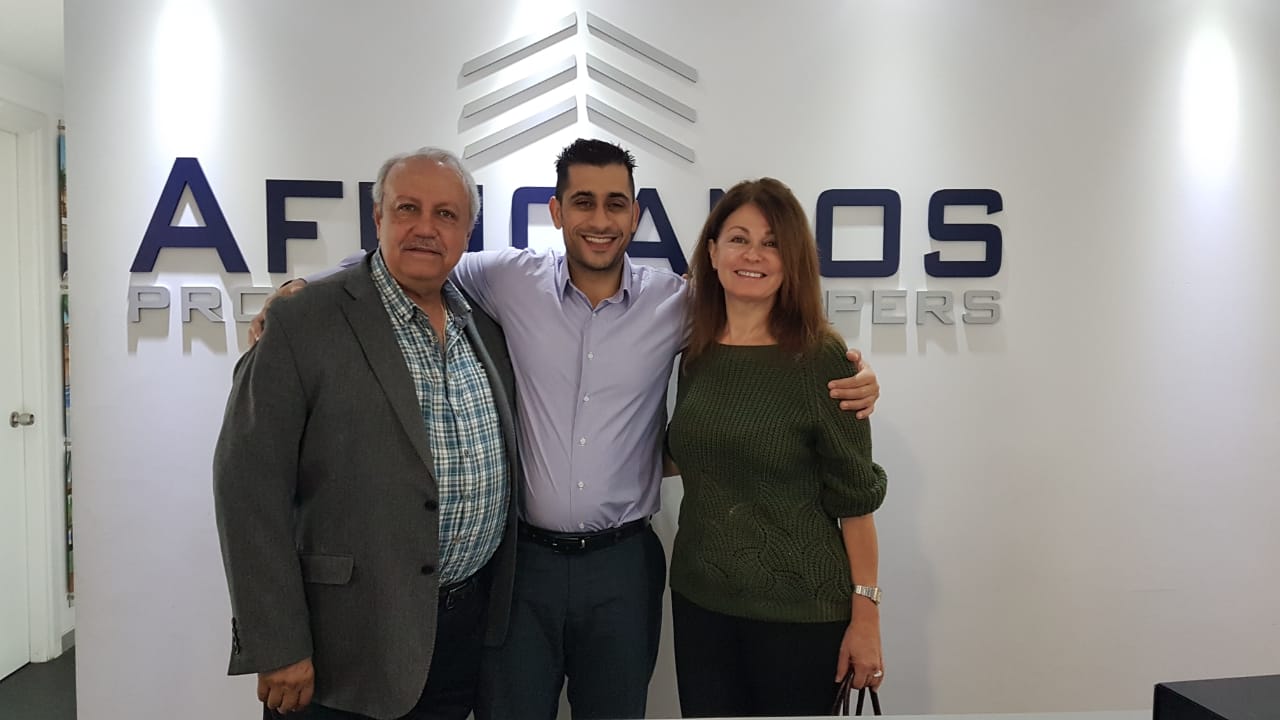 January 4, 2021
Dr Salam Abi Samra – Highlands Residences
Great experience. All my expectations were duly met. Very professional and honest team. Would not hesitate to recommend Africanos to all my freinds and relatives. Keep the good work going. Good luck.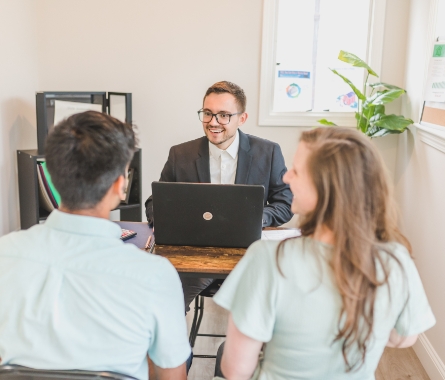 January 4, 2021
Mr. Hadi Faycal
Professionals from A to Z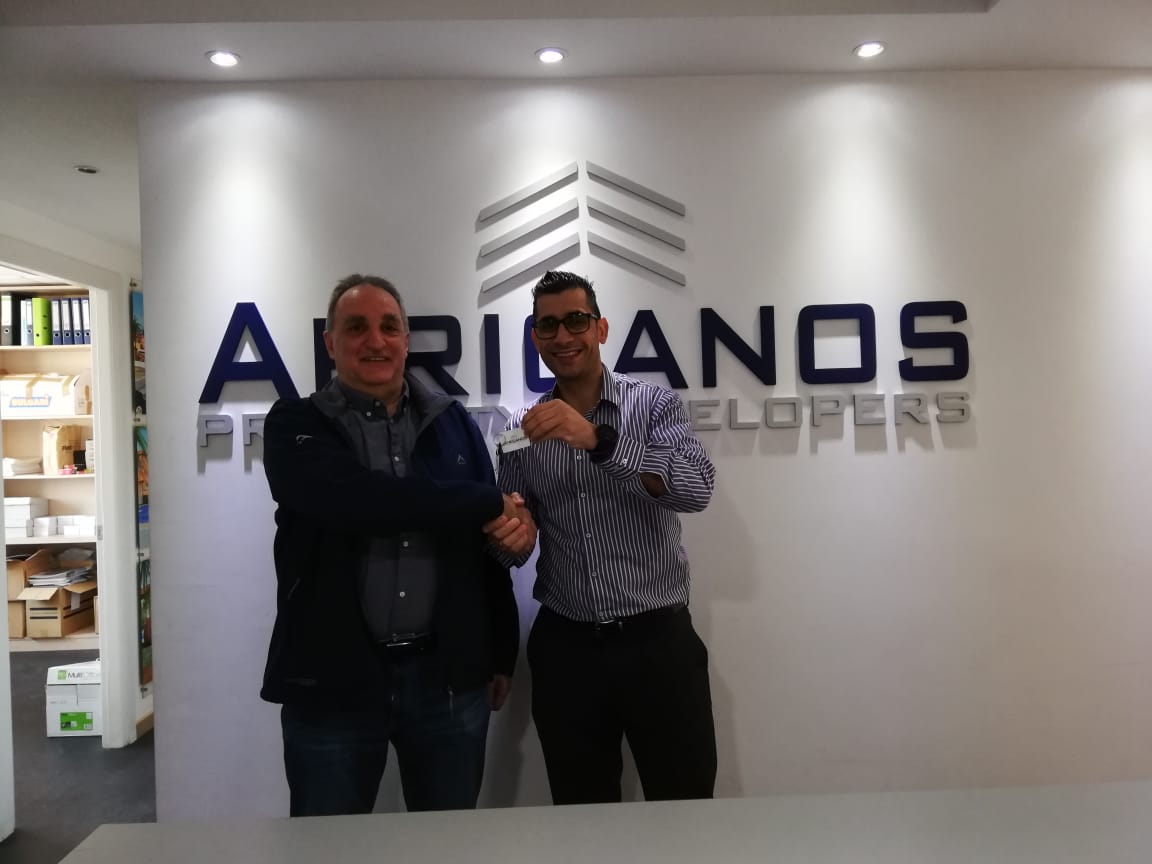 January 4, 2021
Mr. Nick Patsalos
I highly recommend the services of Africanos Property Developers. Throughout the project I was impressed with the professionalism and integrity of Mr. Anastasis and his two sons, Themis and Panayiotis. The quality of work they delivered for the Highlands Residences project was exceptional! Their staff continuously kept me informed of the progress of the development and their after sales service is top notch!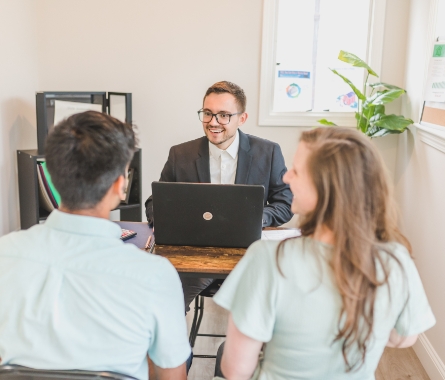 December 15, 2020
κα.Κωνσταντίνα Βάκη
Η εμπειρία ήταν εξαιρετική, πάντα πρόθυμοι σε οτιδήποτε ζητήθηκε.
Άμεση εξυπηρέτηση και ευχάριστη εμπειρία απο τα άτομα της εταιρείας. Thank you very much for everything!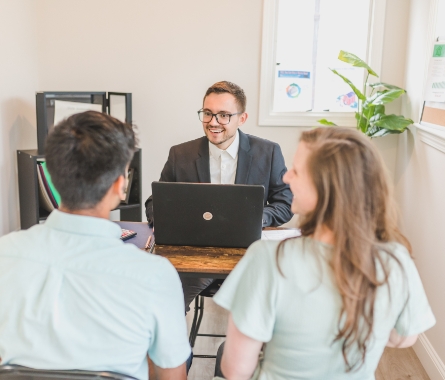 December 16, 2019
Mr. Joseph and Mr. Ronald Fayccal
We thank you so much for your professional services. We were very pleased working with Africanos team and we wish you all the success!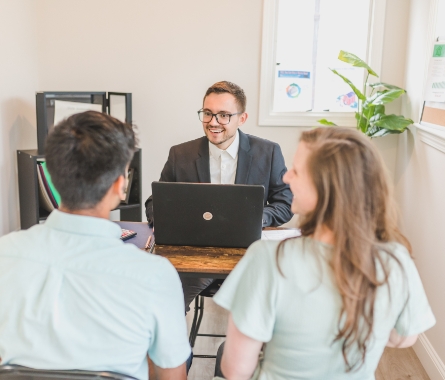 November 15, 2019
Mr. Ali and Mohamed Hashish
We wish to extend sincere congratulations for the excellent work achieved and for the delivery of the project as originally planned 18 months ago. Africanos Company is trustworthy
Themis is a very good friend and has been responsive to all our demands and needs.
We have also been treated very professionally by the very warm and helpful staff.
We would like to extend our thanks and appreciation to the respectful Mr. Anastasios.
Best regards and look for future good cooperation.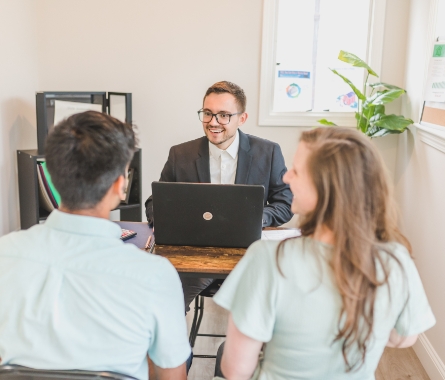 January 25, 2019
Mr. Paul and Mrs. Sophia Kounnas
I would like to express my gratitude towards Africanos Properties. I can highly recommend the excellent service I received from the Directors and the whole team. Panagiota has been a delight to deal with, always responding promptly and patiently and never once did I need to follow up because she kept us updated at all times.
May 15, 2018
Κυριακή Τσόκκου – Παιδίατρος.
Τα τελευταία 3 χρόνια εψαχνα να αγοράσω διαμέρισμα ή σπίτι χωρίς να μπορώ να αποφασίσω.
Στον κο Τασο με εστειλαν φίλοι μου. Οταν συνάντησα τον κο Τασο και τα παιδιά του , τον Θέμη και τον Παναγιώτη ήμουν σίγουρη οτι θα συμφωνούσα στην αγορά διαμερίσματος στο DROSIA HEIGHTS.
Είναι ανθρωποι που εμπνέουν εμπιστοσύνη, είναι φιλικοί και πολύ οικείοι.
Πραγματικά μετά απο ένα χρόνο απόλυτα πιστοί στα χρονοδιαγράμματα και στις υποσχέσεις τους, μου παρέδωσαν το διαμέρισμα μου.
Ανεπιφύλακτα θα τους συνιστούσα σε όποιον ενδιαφέρεται να επενδύσει στην αγορά ακινήτου!!!

Κυριακή Τσόκκου
παιδίατρος.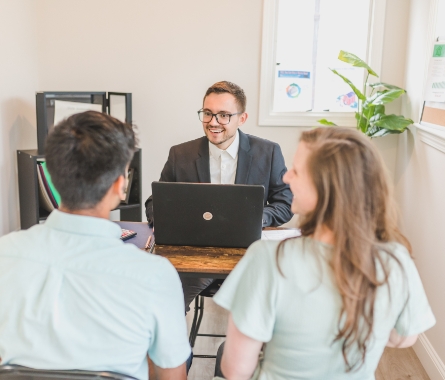 August 31, 2016
Mr.Bassam Sawaya
When I arrived to Cyprus from Lebanon my critieria to buy an apartment were simple, I wanted a completed apartement, two bedroom, two bathroom, as close to Larnaca Town as possible and most importantly there must be a title deed for the flat. After meeting with several developers and owners of private flats, I understand that only Mr.Tasos and his sons Themis and Panayiotis could convince me to buy off-plan apartment. They are the only Developers I could trust with my eyes closed and for that reason I bought three apartments which today are completed and have title deeds already. The Africanos Family are my friends and today we are doing business together. They are good people, the best at what they do and they care about their projects and their clients. This is not easy to find in Cyprus and Lebanon.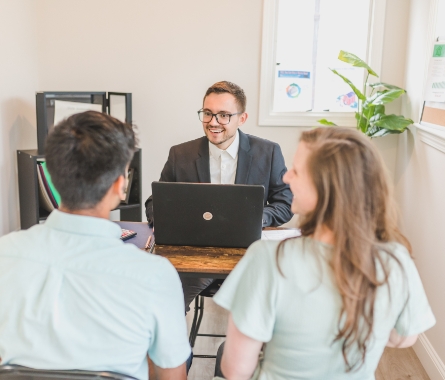 August 20, 2016
Mr.Sameh Omar
Its easy to trust the Africanos family. As soon as you sit with Panagiotis and Themis you can understand that they are proud of their projects and love their projects. They also make you love their projects. If you are looking to buy a villa or apartment, dont look anymore, just go to Africanos. Thanks guys for everything!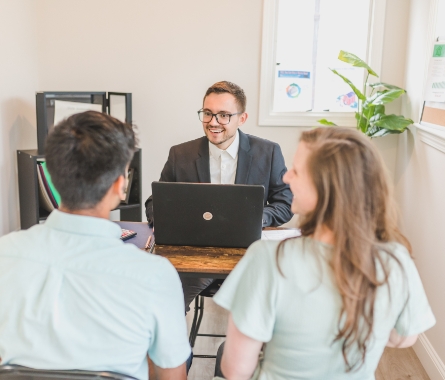 June 21, 2016
Despina Chatziapostolou
My experience with Africanos Developers is outstanding.
Each apartment contains high quality materials, finishes, and appliances.
Themis and Panayiotis have been very helpful and professional. Their ability to quickly understand our preferences and locate an acceptable neighborhood made our buying experience satisfying. Most important thing, I had a title deed of the apartment within 9 months after the completion. I highly recommend Africanos Developers to anyone interested in buying a new home.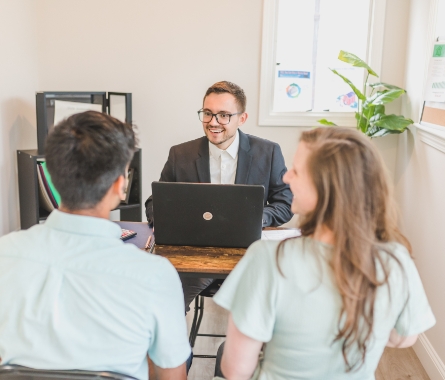 June 17, 2016
Christos Kyriakou
We are very happy with our apartment at Christos Residences! Great location, the city centre is 5 minutes away driving. The neighbourhood offers supermarkets, grocery stores and coffee shops within walking distance. The location is not too noisy or busy. High quality sanitary materials, really nice design and plenty of space. Africanos Company is trustworthy, Mr.Tasos was very friendly and responsive to all our questions. We were treated very professionally by the very warm and helpful staff. The title deeds were issued in a very short period after the completion of the project.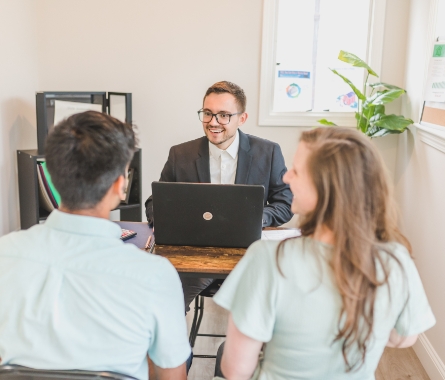 June 14, 2016
Sabina and Peter from Bavaria (Germany)
After many nice cycle holidays in the area of Larnaca we decided us 2015 to buy a 2 bedroom apartment (Flat 202) in Christos Residence. Africanos told us that we are the first German clients. We were very surprised about the nice small entities they build. Every house has only 8 flats. Christos residence is situated not so far away from salt lake area. This is a very nice and silent area with many new buildings not far away from the Kamares Aqueduct. Africanos made a good job with building this house and had very good craftsman, especially the carpenter convinced us. Within only one year now also the title deeds are available. Whenever we had questions or problems Africanos always helped us to find a solution. In the future we hope Africanos will have more clients from Germany.
14th June 2016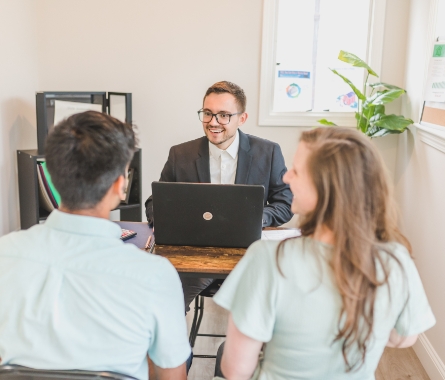 May 25, 2016
Mr.Alaa Gindy
I am a Developer in my Country and when I met with Mr.Tasos and his sons I knew that I could buy without any headache. They took care of me and my properties and I am happy to be their friends. I have recommended all my family and friends to them. Today I own two Africanos apartments at Mariam Suites and Anastasios Residences and I am very happy!
Thank you Themis and Thank you Panagiotis! You are great boys!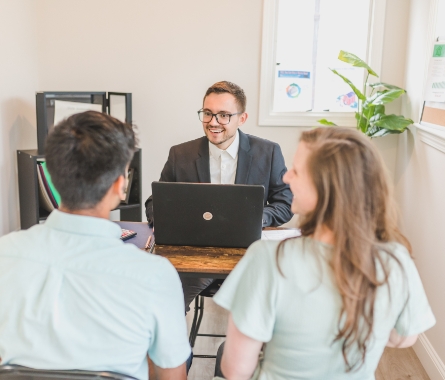 January 18, 2016
Mr.George Aoun, Mr. Edouard Aoun and Mr.Charbel Aoun
I met Themis and Mr.Tasos in Feburary 2015 following my trip to Larnaca to buy two apartments for my family. Themis was very welcoming and gave me everything I needed to know about Larnaca and about their projects Neophytos and Constantinos Residences. Themis even took me to his apartment which was an old project of Africanos to see the quality of there work and made me feel very secure with him. Originally i was interested in buying in Neophytos Residences and Themis told me to decide quickly because alot of clients were interested. I didnt believe him in the begginning but he of course was telling me the truth. I returned to Cyprus after a week and the apartment was sold. Themis however convinced me that Constantinos court was a more appropriate purchase for my family and I agreed with him. So we purchased their and two years we are very happy with our apartments, quality of work and of course we have the title deeds. Themis and Panayiotis are our friends now and we do business together. They are a good family and are always there to help us with whatever we need.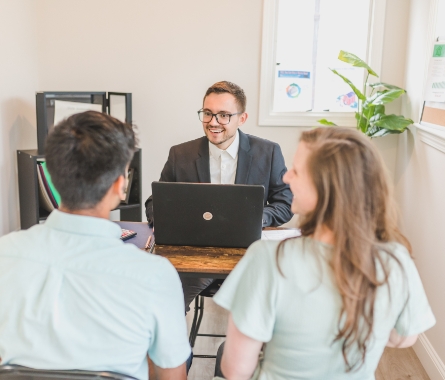 September 12, 2014
David and Belinda Copson
After many months of deliberation we finally decided to buy a villa at Helen of Troy Gardens in Tersefanou, Larnaca. The decision was made much easier following a very informative and constructive meeting with Africanos. We felt we were in safe hands at all stages and this continued after the sale was complete and even now 10 years later Africanos are still more than happy to make time for us if we have any questions regarding the complex. The villa was well constructed, very spacious and serves us well as a home in the sun and is part of a stunning complex with many happy residents.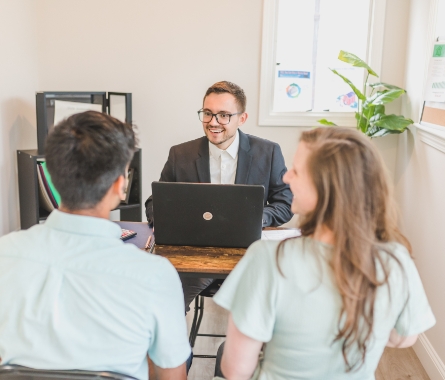 August 29, 2014
Kyriakos Papasavvas
I am excited about my choice and very pleased with the construction and the beautiful appearance of my apartment as well as the building block. It is a reliable Company and the title deeds were issued in a very short period of time.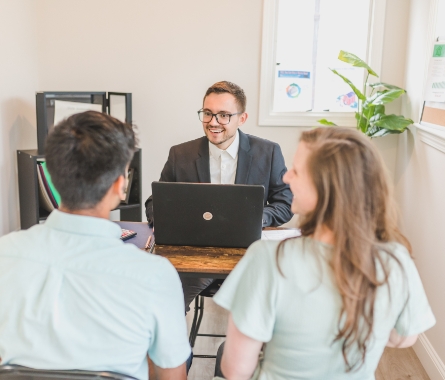 August 20, 2014
Mr.George Louroutsiatis and Mrs. Chloe Louroutsiatis
We were very pleased with the construction and quality of our apartment and building block. Whatever we asked for from Mr. Tasos we were given. Mr. Tasos is a GREAT gentleman. His Company delivered as promised. All of our demands and needs were met and the title deeds were issued on time – What else can you ask for?? We have no complaints whatsoever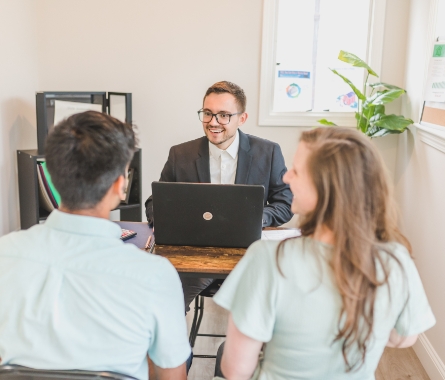 March 19, 2014
Evi Zingirlis
My first property purchase was probably the single most important decision I have had to make in my life. I was hesitant at first because I did not know which Developer to trust at the time- I was immediately put at ease by the family spirit, trust and professionalism at Africanos. Seven years later I still strongly believe that Africanos properties was the best choice I had made. Their honesty, expertise and professionalism made the whole process seem easy and effortless. Whatever they promised – they delivered. Truly a Company you can trust and rely on.