SOLD OUT-Mackenzy Hill Residence, Larnaca Sold Out & Title deeds Issued!
AFRICANOS is proud to release MACKENZY HILL in Larnaca, Cyprus. An excitingly exclusive project in a unique location, terrific unparalleled views and amazing sunsets.
This Absolutely astounding site is located on an elevated plot on the Mackenzy Hill in a quiet Neighborhood offering captivating unparalleled views of the Exclusive Mackenzy Strip and the Majestic Mediterranean Sea.
Contemporary Design
The brilliant contemporary design takes advantage of the location and prominent settings and South-East Orientation to ensure that virtually all units have breathtaking, unobstructed panoramas. Its South orientation also guarantees dramatic sunrises and sunsets falling naturally in the Mediterranean Sea. The orientation also maximizes both the views of the Mackenzy Strip as well as giving ample sunlight and natural ventilation for all units. Inside, reside gracious suite layouts incorporating inspired interior design allowing residents to live life fully. The Mackenzy Hill will be a contemporary jewel and the new benchmark in Larnaca for residential design.
Mackenzie Hill has been carefully designed by our architects, engineers and other consultants to maximize the living experience for its residents while standing as a beacon for Larnaca.
Location
Mention its location to any resident of Larnaca City and the grandeur is instantly recognized. Residents of Mackenzie Hill will become part of this celebrated history and enjoy its unique and exclusive location. Living in Mackenzie Hill, means being minutes from practically all of the best Larnaca has to offer: Downtown, the shops and cafes of Phinicoudes, the Makenzie night life, the pedestrian paths of the Piale Pashia Neighbourhood.
This is one of those properties that very seldom come to the market. Indeed is a jewel in the stone and a very special place to call your own.
There is no doubt if you miss this opportunity, it may be a long time until you see anything quite like this again, be quick, register your interest immediately.
IT DEFINATELY PRESENTS THE BEST THAT LARNACA HAS TO OFFER IN THE YEAR 2016.
PROJECT COMPLETION: 31 DECEMBER 2018
Apartment No
Price (€)
Bedrooms
Baths
Total Covered
Area
  (M2)

Terraces

   (M2)

Covered Parking & Storage Room
No.601
SOLD
3 plus room on roof-garden
3
184
65
Yes
No.501
SOLD
3
3
174
58
Yes
No.402
SOLD
2
3
129
-
Yes
No.401
SOLD
2
3
127
-
Yes
No.302
SOLD
2
3
129
-
Yes
No.301
SOLD
2
3
127
-
Yes
No.202
SOLD
2
3
129
-
Yes
No.201
SOLD
2
3
127
-
Yes
No.102
SOLD
2
3
129
-
Yes
No.101
SOLD
2
3
127
-
Yes
Additional Info
First time buyers who purchase a property for permanent residence or as a holiday home for their own use are entitled to a lower VAT Rate of 5% subject to the approval of the Cyprus VAT office. Otherwise, the standard rate of VAT in Cyprus is 19%.
Method of Payment
WITH THE SIGNING OF CONTRACT
WITH THE COMPLETION OF EXCAVATION WORKS OF THE SPECIFIC PROJECT
WITH THE COMPLETION OF FRAMEWORK OF THE SPECIFIC APARTMENT
WITH THE COMPLETION OF BRICKWORK OF THE SPECIFIC APARTMENT
WITH THE COMPLETION OF FLOOR TILING OF THE SPECIFIC APARTMENT
WITH THE COMPLETION OF THE SPECIFIC APARTMENT.
Notes and Disclaimer
We reserve the right to change prices, or not sell a property without prior notice. These particulars (including prices, areas, description of property) shall not form any part of any offer or contract.
Every precaution is taken to ensure that the information contained in this analysis is correct at the date of publication but no warranty either expressed or implied is given to this effect. This analysis is intended to be used as a guide only. The publisher and owner shall not be liable to contract or in tort for any loss or damage caused to the customer or buyer, its employees or its agents arising out of the use of information contained and/or analysis contained within this study. The Information represents our view as of the date hereof and is subject to change and/or withdrawal at any time without notice. The above calculations are only estimates. The prices, costs values and incomes may change (increase or decrease) in the future. This document is confidential, and no part of it may be reproduced, distributed or transmitted without the prior written permission of the owner.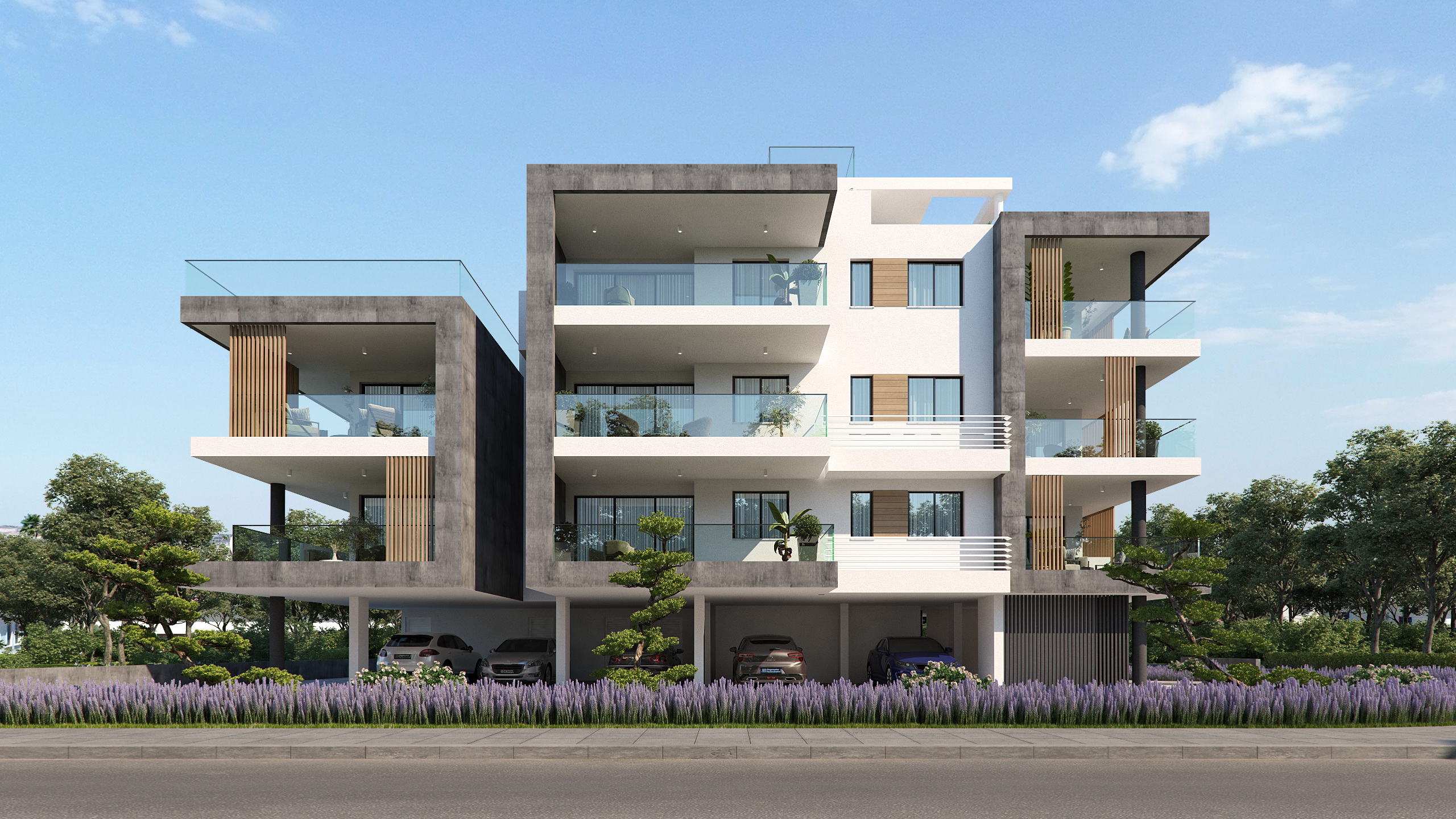 18/09/23
AFRICANOS PROPERTY DEVELOPERS: Aνακοινώνει την Έναρξη Εργασιών για Garden Corner Residences
View details
18/09/23
Drosia Sunrise Residences, το νέο Έργο από την Africanos Property Developers
View details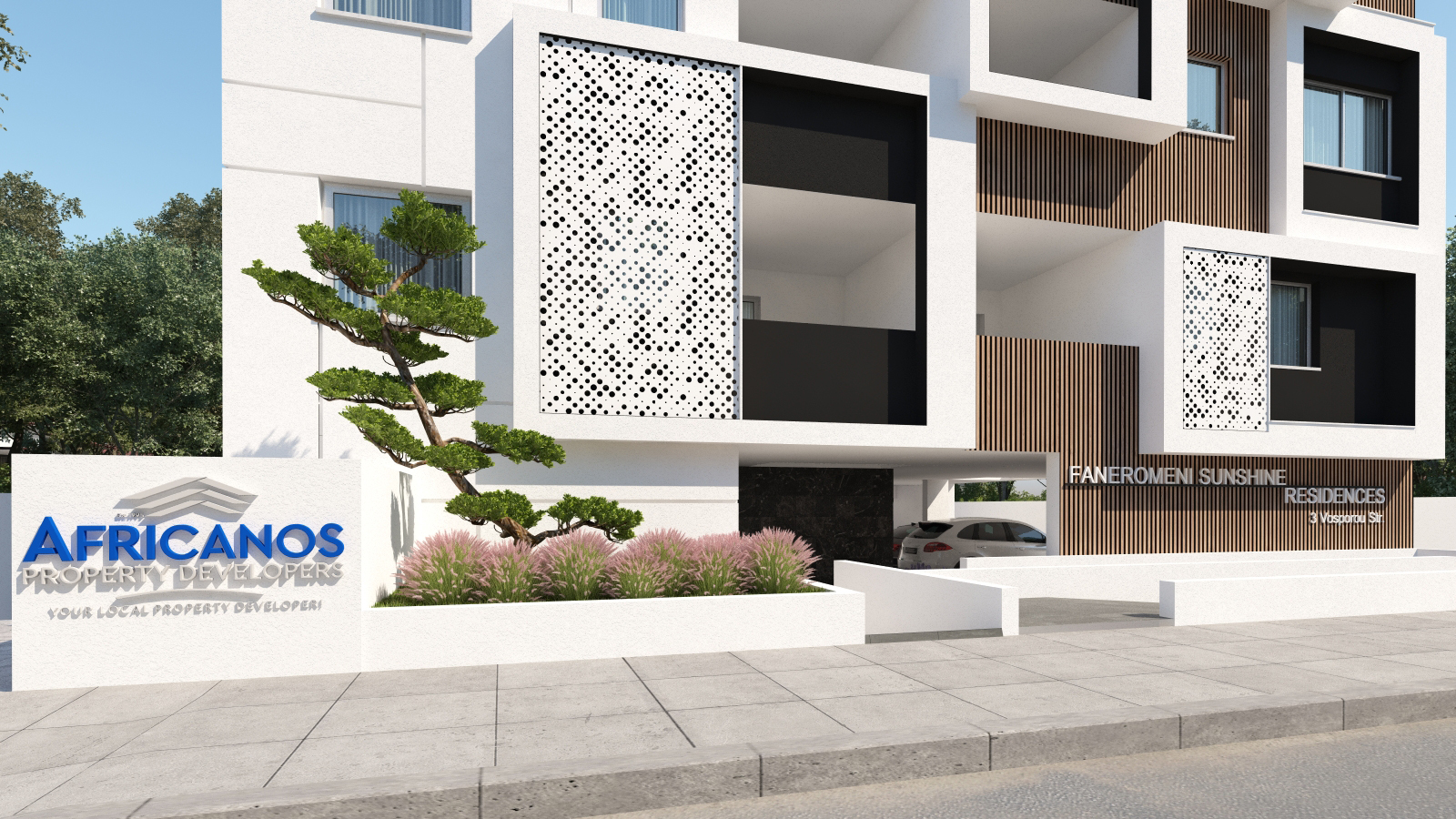 04/09/23
Νέο Έργο από την AFRICANOS PROPERTY DEVELOPERS, FANEROMENI SUNSHINE RESIDENCES
View details