SOLD OUT AND COMPLETED Kamares Hills Residences, Drosia, Larnaca
KAMARES HILLS RESIDENCE is a new residential project proudly released by Africanos Developers. The project is located in the very exclusive and prestigious Drosia area in Larnaca overlooking the Famous Kamares Aquaduct and Larnaca Salt Lake less than 3 kilometres to the Larnaca Beachfront Blue Flag Beaches.
The project boasts EIGHT two bedroom & two bathroom apartments- all with spacious and contemporary living areas. There are two apartments per storey – ensuring optimum privacy for potential buyers. The two fourth floor apartments benefit from individual private and luxury roof-gardens with amazing views of the lovely Neighbourhood. Each apartment from the first to third floor has one parking bay and a storage room on the ground level and the fourth floor has two parking bays and one storage room each apartment.
The lovely residential neighborhood is quiet and family orientated surrounded by large luxury houses and residential properties. The project is very near to supermarkets, schools and with immediate access to highways to Nicosia, Limassol, Paphos and Ammoxostos. The Famous Kamares Aquaduct and Larnaca Salt Lake and Cineplex Entertainment Complex is in close proximity.
KAMARES HILLS RESIDENCES has been fully designed and studied by our professional team of Architects, Engineers and Interior Designers. The modern design makes excellent use of features like top quality italian ceramic finish, unique glass balconies and clever layout of living areas designed to offer optional space, privacy and also a views of the prestigious neighbourhood and Famous Larnaca Salt Lake.
| Apartment No. | Price (€) | Bedrooms | Bathrooms | Total Covered Area (m2) | Terraces(m2) | Parking and Storage |
| --- | --- | --- | --- | --- | --- | --- |
| No.402 | SOLD | 2 plus rooms on roof-garden | 2 | 151 | 42 | YES |
| No.401 | SOLD | 2 plus rooms on roof-garden | 2 | 158 | 35 | YES |
| No.302 | SOLD | 2 | 2 | 126 | - | YES |
| No.301 | SOLD | 2 | 2 | 127 | - | YES |
| No.202 | SOLD | 2 | 2 | 129 | - | YES |
| No.201 | SOLD | 2 | 2 | 129 | - | YES |
| No.102 | SOLD | 2 | 2 | 129 | - | YES |
| No.101 | SOLD | 2 | 2 | 129 | - | YES |
Additional Info
First time buyers who purchase a property for permanent residence or as a holiday home for their own use are entitled to a lower VAT Rate of 5% subject to the approval of the Cyprus VAT office. Otherwise, the standard rate of VAT in Cyprus is 19%.
Method of Payment
WITH THE SIGNING OF CONTRACT
WITH THE COMPLETION OF EXCAVATION WORKS OF THE SPECIFIC PROJECT
WITH THE COMPLETION OF FRAMEWORK OF THE SPECIFIC APARTMENT
WITH THE COMPLETION OF BRICKWORK OF THE SPECIFIC APARTMENT
WITH THE COMPLETION OF FLOOR TILING OF THE SPECIFIC APARTMENT
WITH THE COMPLETION OF THE SPECIFIC APARTMENT.
Notes and Disclaimer
We reserve the right to change prices, or not sell a property without prior notice. These particulars (including prices, areas, description of property) shall not form any part of any offer or contract.
Every precaution is taken to ensure that the information contained in this analysis is correct at the date of publication but no warranty either expressed or implied is given to this effect. This analysis is intended to be used as a guide only. The publisher and owner shall not be liable to contract or in tort for any loss or damage caused to the customer or buyer, its employees or its agents arising out of the use of information contained and/or analysis contained within this study. The Information represents our view as of the date hereof and is subject to change and/or withdrawal at any time without notice. The above calculations are only estimates. The prices, costs values and incomes may change (increase or decrease) in the future. This document is confidential, and no part of it may be reproduced, distributed or transmitted without the prior written permission of the owner.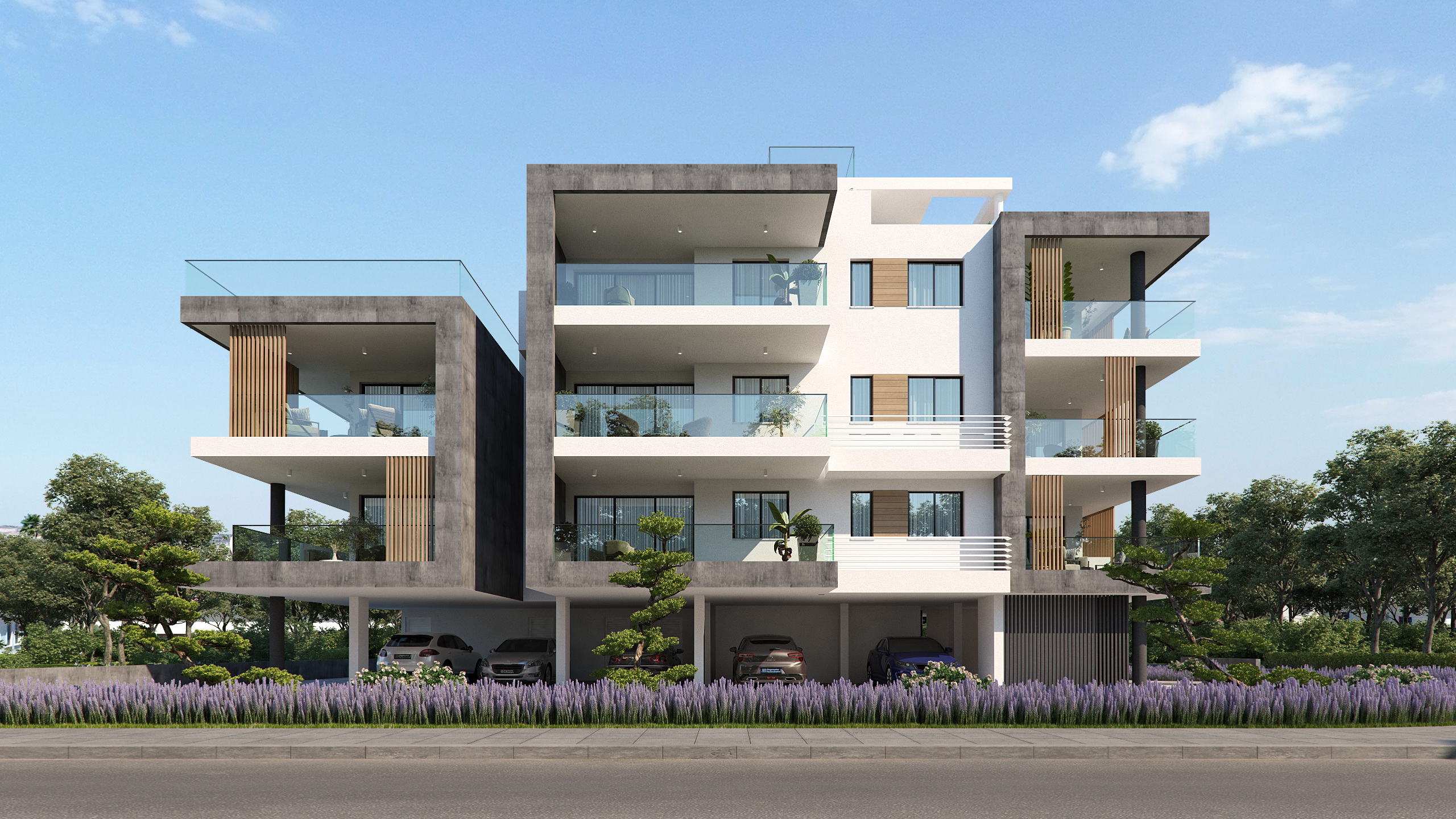 18/09/23
AFRICANOS PROPERTY DEVELOPERS: Aνακοινώνει την Έναρξη Εργασιών για Garden Corner Residences
View details
18/09/23
Drosia Sunrise Residences, το νέο Έργο από την Africanos Property Developers
View details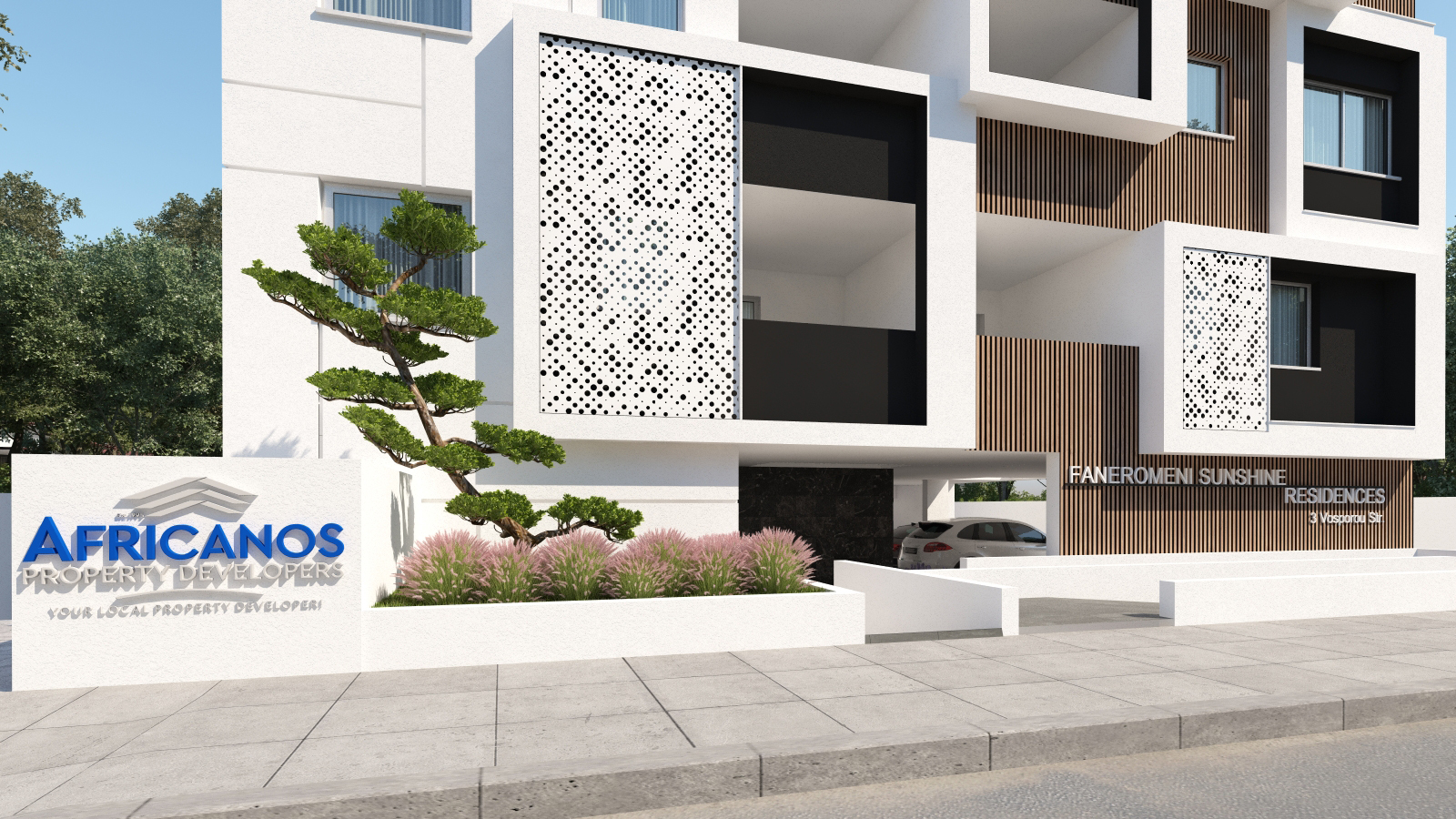 04/09/23
Νέο Έργο από την AFRICANOS PROPERTY DEVELOPERS, FANEROMENI SUNSHINE RESIDENCES
View details