Παράδοση του Έργου Mackenzy Bay Residences από την Africanos Property Developers
Thu, 31 Aug 2023
Παράδοση κλειδιών για το ολοκαίνουργιο Mackenzy Bay Residences από την Africanos Property Developers σε απόσταση αναπνοής από την καταγάλανη παραλία της Λάρνακας, 80 μέτρα από την λεωφόρο Πιαλέ Πασιά.
Μόλις μερικά δευτερόλεπτα από την θάλασσα το Mackenzy Bay Residences είναι πλέον γεγονός και ορθώνεται επιβλητικό και εντυπωσιακό για να μαγεύει τόσο τους περαστικούς όσο και τους Ιδιοκτήτες τους.
Τηρώντας όλα τα χρονοδιαγράμματα για ακόμα μια φορά, η εταιρεία ανάπτυξης γης κατάφερε να κρατήσει την υπόσχεση της, για έγκαιρη παράδοση, διατηρώντας την εμπιστοσύνη και αξιοπιστία των πελατών της, ενώ έχουν ήδη γίνει όλα τα απαραίτητα διαβήματα και για την έκδοση των Τίτλων Ιδιοκτησίας.
Δείτε τι δήλωσαν οι ιδιοκτήτες του Mackenzy Bay Residences:
Mr. Andrew Stephen & Mrs Valerie Badilla
We are very happy with our apartment-home! Africanos team made the whole experience of the selection and the property, its location and the support provided while we were away from Cyprus and the advice in settling up our home – efficient, safe and painless. Regards to all the staff. Thank you very much!!
Mr. Mohammed Rustom
First I want to thank you and the whole Africanos team for the wonderful experience of helping build our home away from home. Your patience, understanding, guidance and professional support was really appreciated throughout the process. This also extends to the Carpentry work and the contractor which I met once… was professional, didn't fight things when it was clearly flawed (ex. ceiling light placement), and gave good guidance. Workmanship in the unit is also good. Also special thanks for accommodating an early handover as my calendar was pretty tight.
Mr. Saba & Mrs. Fadia Sindaha
Thank you Africanos and all the staff for all your help and advice and punctuality in answering all of our enquiries. We enjoyed working with each and every one of you. All the best in future projects!
Mr. Magnus Askim & Mrs. Eleni Symeou Askim
Our apartment at Mackenzy Bay Residences is even better than we had imagined. The apartment is exactly what we were looking for, a great location with a stunning view and a well-designed space. It has been great to work with developers that are responsive, helpful and trustworthy. We definitely made a wise choice in buying this apartment and are looking forward to making it our home away from home.
Μπορείτε να διαβάσετε όλες τις κριτικές των πελατών για όλα τους τα Έργα της Africanos Property Developers εδώ
Φωτογραφικό υλικό από την παράδοση του Έργου: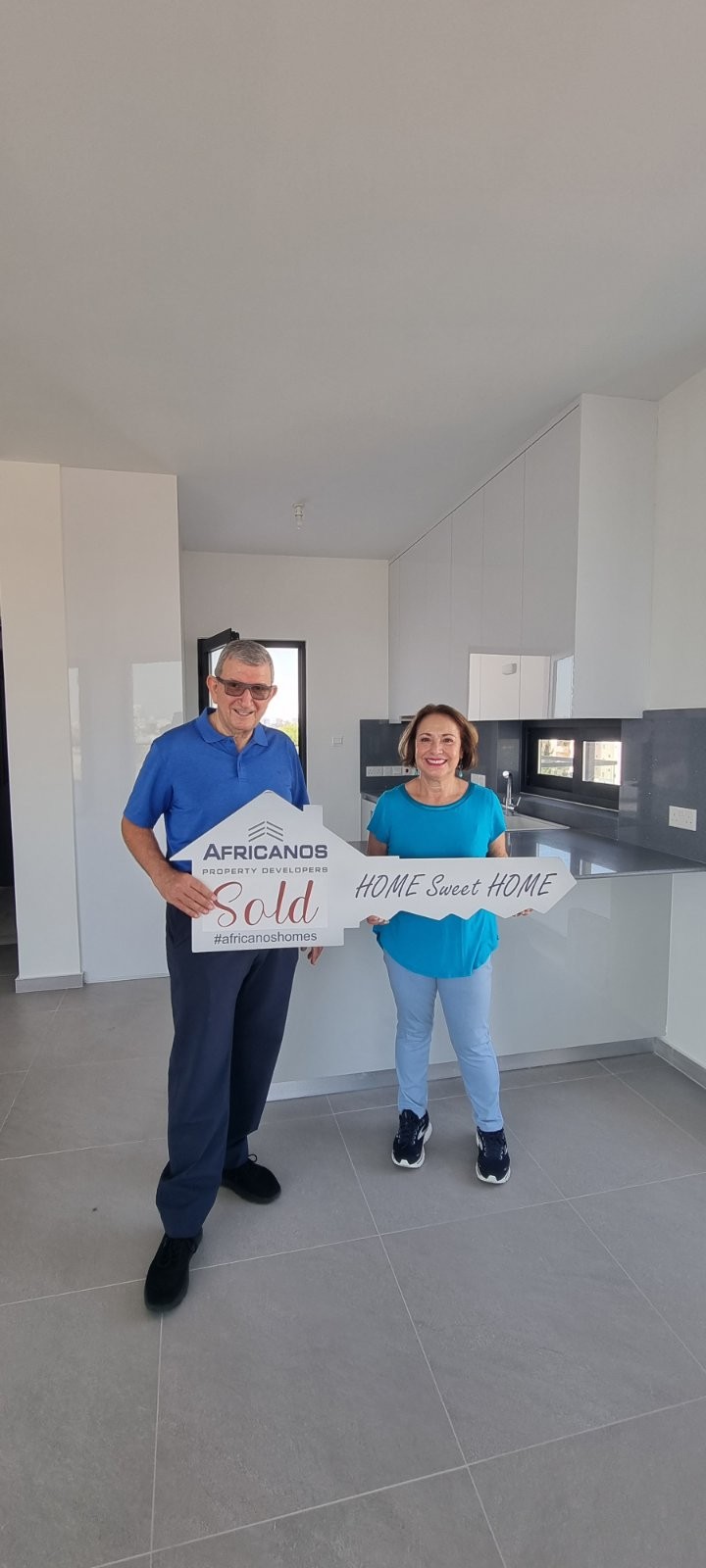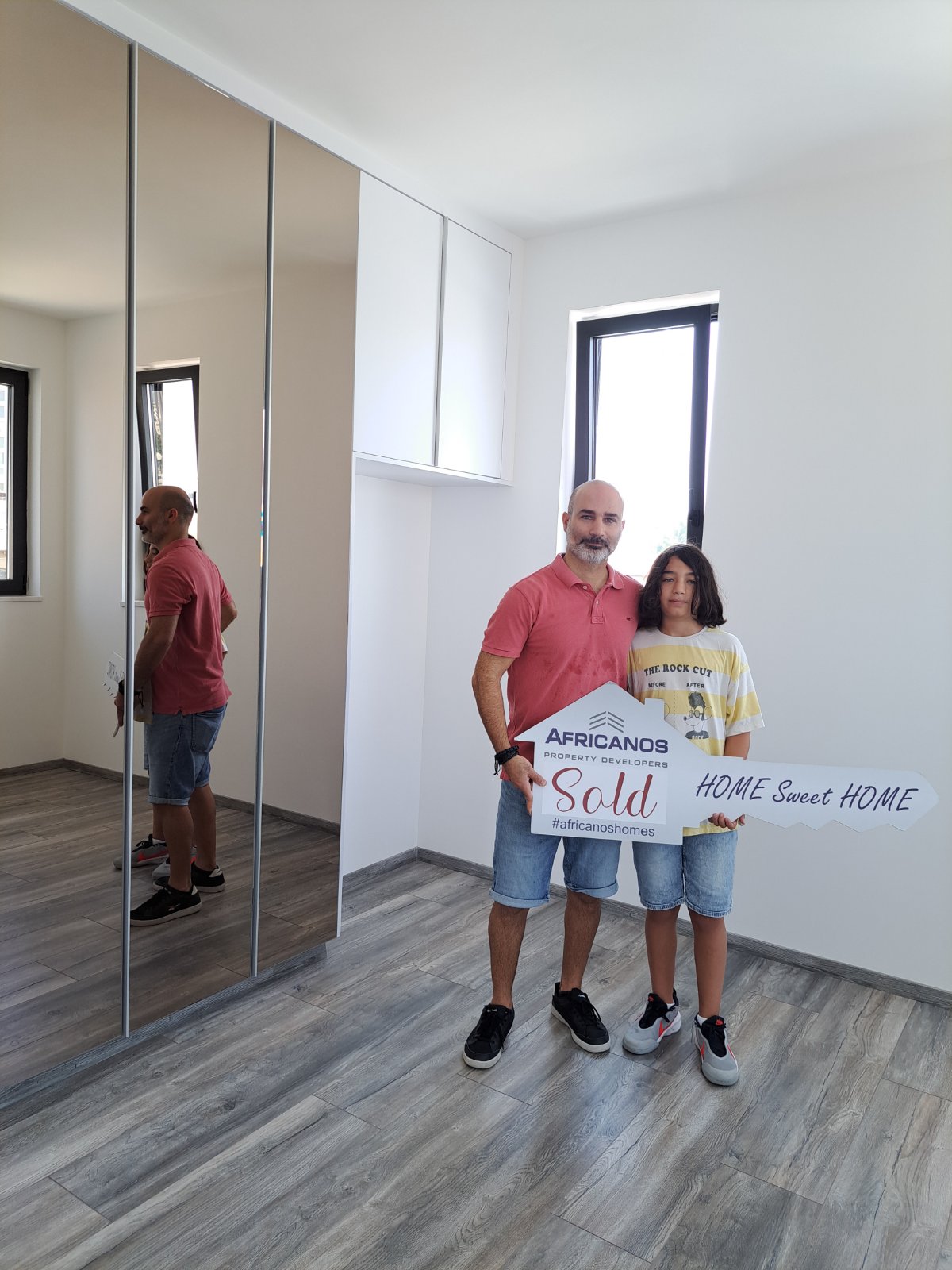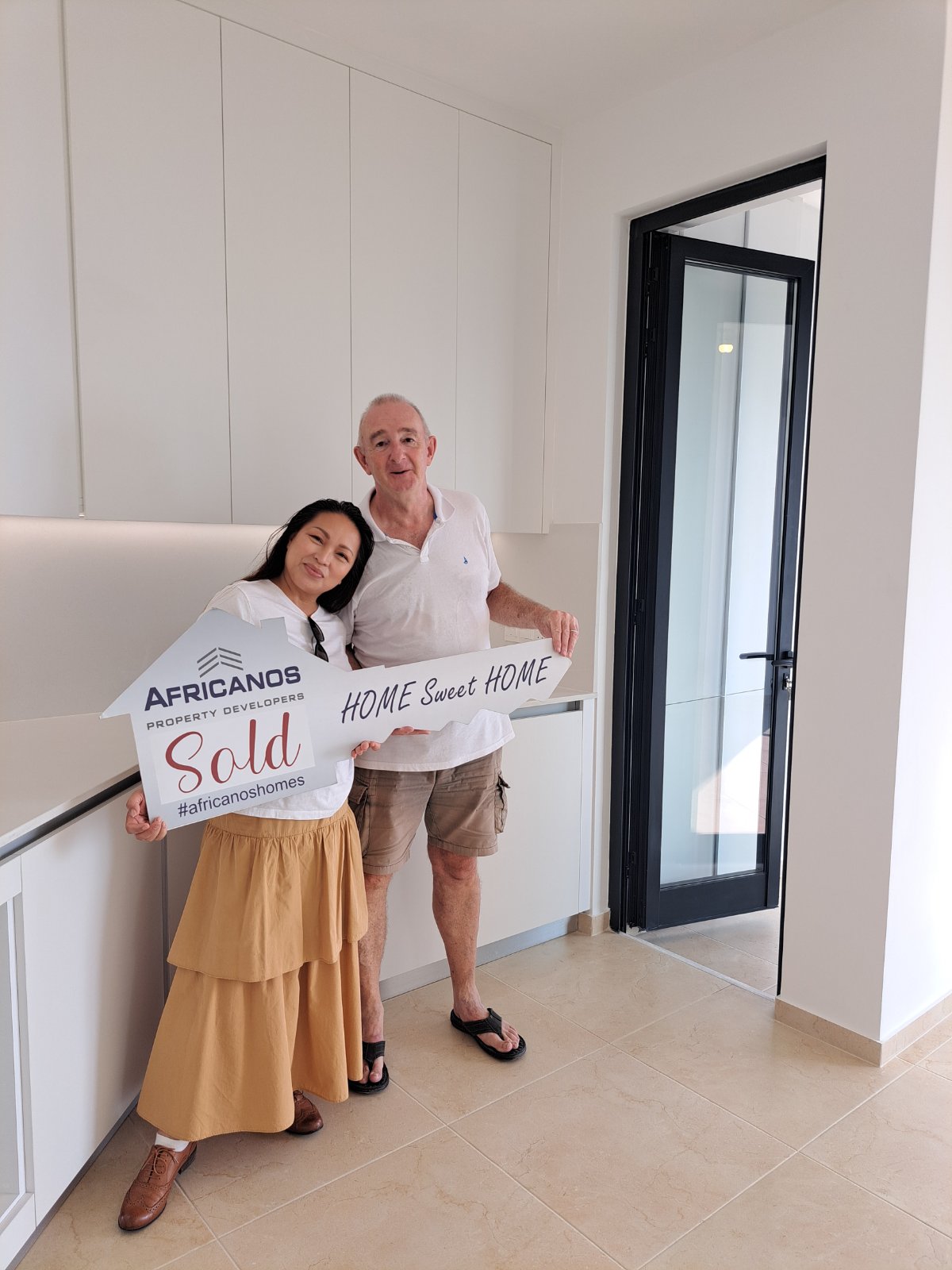 Μεγάλη γκάμα από επιλογές διαμερισμάτων σε κάθε γωνιά, στις πιο κεντρικές περιοχές της Λάρνακάς μπορείς να βρεις στο πιο κάτω σύνδεσμο. Ίσως είναι η δική σου σειρά να παραλάβεις τα κλειδιά για το δικό σου σπίτι!
Για περισσότερες πληροφορίες για τα Έργα της Africanos Property Developers, η ομάδα είναι διαθέσιμη καθημερινά από τις 8:00 -17:30 για συναντήσεις κατ' ιδίαν ή και τηλεφωνικώς στο +357 24-828161 ή και στέλνοντας email στο: [email protected].
Μπορείτε επίσης να ενημερώνεστε καθημερινά από τα μέσα κοινωνικής δικτύωσης της εταιρείας.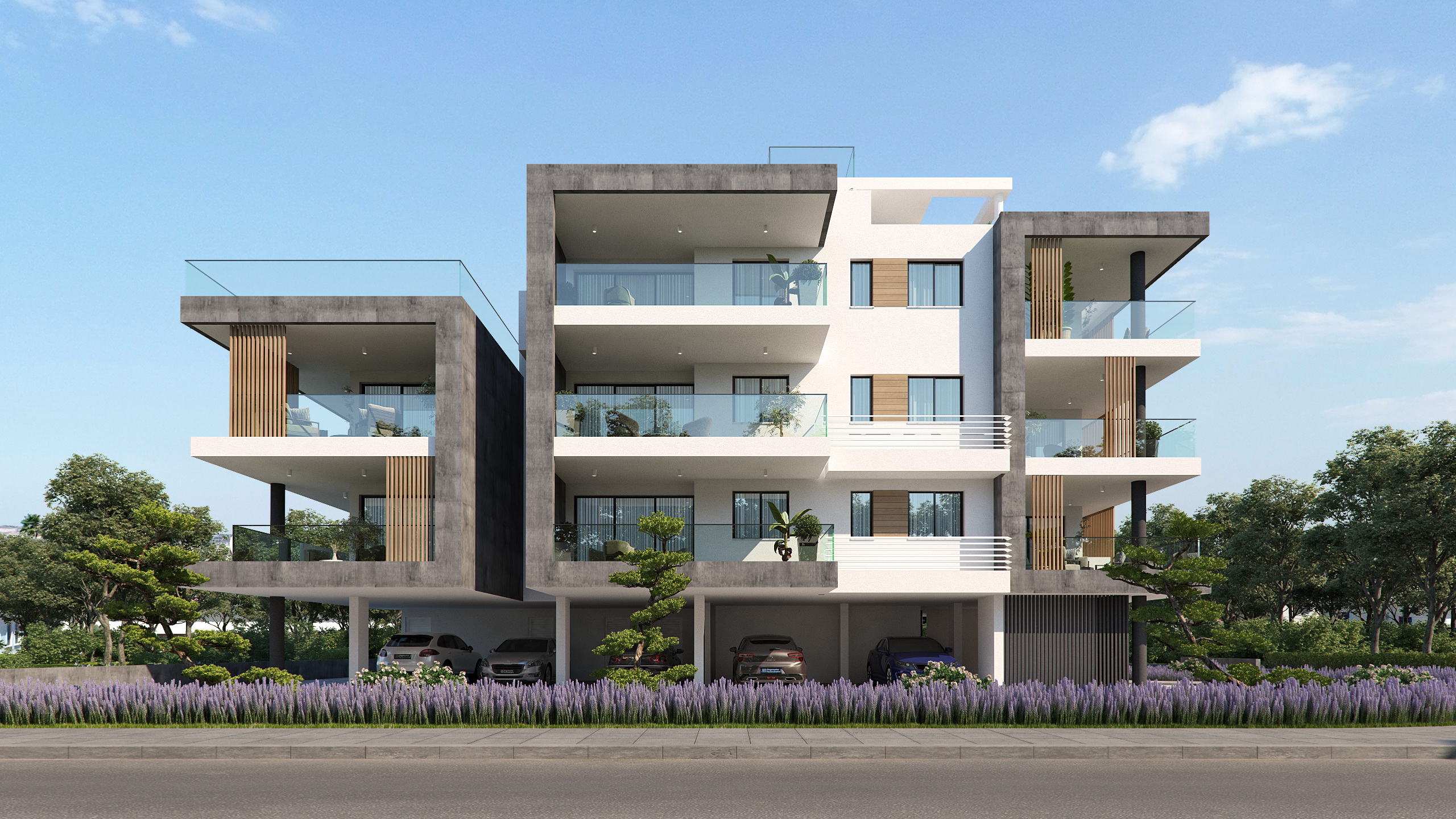 18/09/23
AFRICANOS PROPERTY DEVELOPERS: Aνακοινώνει την Έναρξη Εργασιών για Garden Corner Residences
View details
18/09/23
Drosia Sunrise Residences, το νέο Έργο από την Africanos Property Developers
View details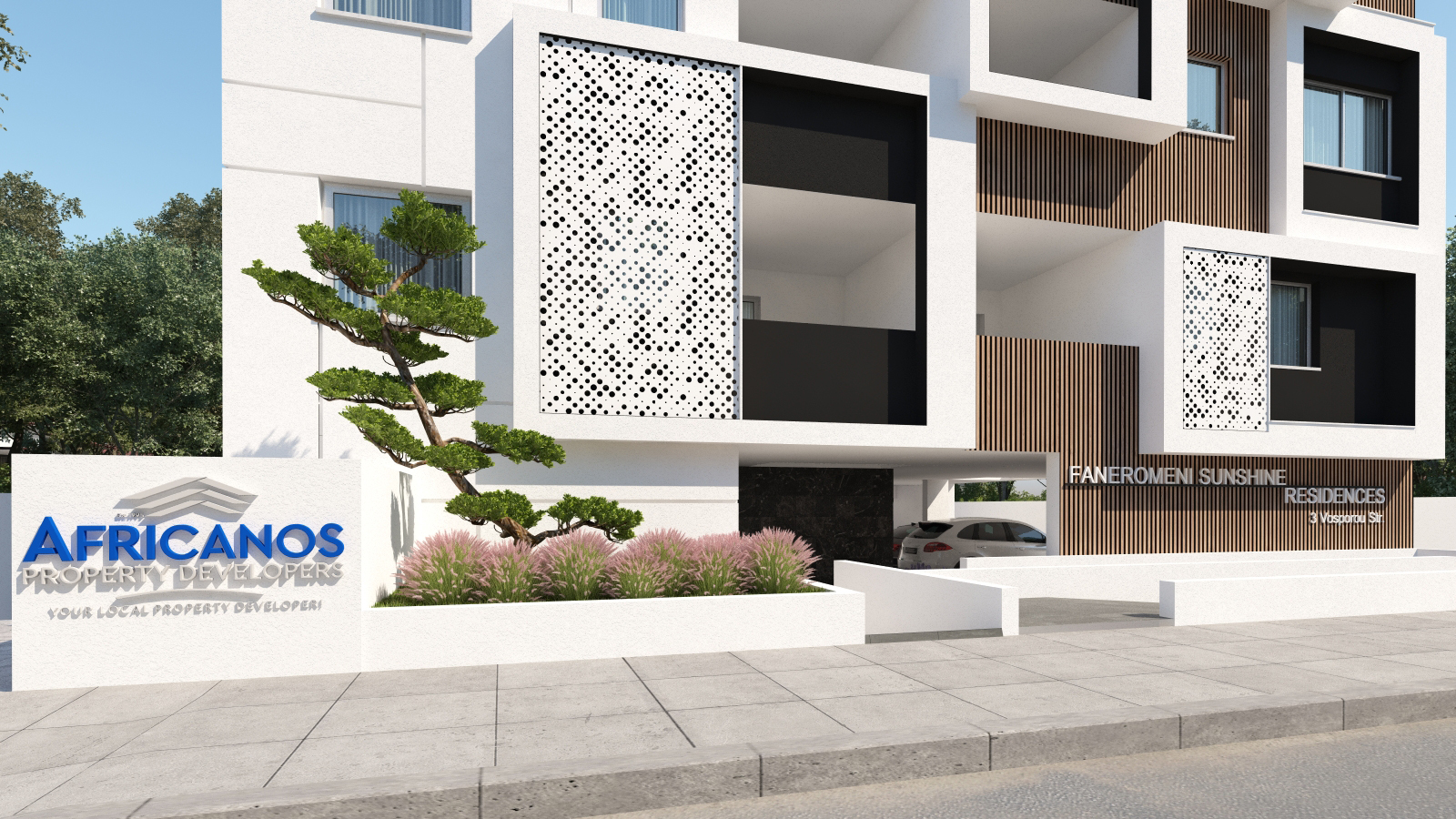 04/09/23
Νέο Έργο από την AFRICANOS PROPERTY DEVELOPERS, FANEROMENI SUNSHINE RESIDENCES
View details